Our consultant will save your time!

Alexey
sales department
+38 (093) 727-19-11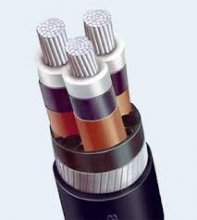 feature
With copper mankind has been dealing with. Today in construction, electronics and electrical engineering of copper have no equal among the other non-ferrous metals. In the periodic table periodic table copper is under number 29. This transition non-ferrous metal Golden pink (red) color is famous for its ductility and malleability. It belongs to the group of heavy nonferrous metals. Get copper by copper ore processing and recycling of scrap metal. In combination with other additives, the copper takes on a different tone.
use
The thermal conductivity and electrical conductivity of copper is second only to the silver, that's why it is widely used in the manufacture of wire and tires for the electrical parts. Copper has found wide application in all fields. More than 70% of copper consumption goes into the production of electrical engineering. The rest in construction, automotive and other industries. Another area of application of copper — production copper alloys into two major categories:
— brass (copper + zinc)
— bronze (copper + tin etc. non-ferrous metals).
Many companies use recycled copper. It is considered the most secure and profitable source of this metal. Now, copper can be purchased in almost any point of reception of scrap metal. Its price is influenced by a number of factors: the global and domestic economy, cleanliness of scrap, the number and remoteness from the centers of metal processing and localization of copper ore.
marking
For marking brass wrought alloys using an alpha-numeric marking. L — means the brass (an alloy of copper and zinc), the number — percent copper content. Zinc, typically for the rest. If there are additional elements in the designation of the alloy types indicated by their capital letters, and the percentage of zinc then is not specified.
alloying
By adding other metals to optimize the quality of the brass alloy. For example, with tin the alloy becomes corrosion resistant, lead eases machining, iron and Nickel make the guide more durable. Brass cold deformation to produce wire, ribbons, radiator pipes and other metal products.
Bronze is a very broad group of alloys based on copper. They differ in their properties and performance, and has found application in all industries. These alloys are marked with the letters «Br». Are divided into cast and wrought. As in the case of brass alloys, the percentage of other metals in the bronze affects their properties. Tin (6%) makes the alloy ductility and anti-corrosion properties. Of these alloys produce rebar, bearing elements and bushing.
Material
Mark
Prefabricated
Cross-section mm
The presence of the kg
COPPER
M 1
SHEET
0.5 mm
101
M 1
0.6 mm
96
M 1
0.8 mm
98
M 1
1−10mm
750
M 2
1−10mm
890
COPPER
M 1
Tape
0,1x20−60
65
M 1
Tape
0,2x40
140
M 1
Tape
0,5x200
190
M 2
round
10−70mm
556
M 2
round
100−150
325
M 1
wire
0.5 mm
62
M 1
wire
1mm
70
BRASS
L63
pipe seamless
14−48x1−7
540
LS59−1
36x8
70
LS59−1
42x8
482
LS59−1
55x12,5
360
BRASS
L 63
sheet
0,3−1 mm
172,7
L 63
2−10mm
256
LS-59
1mm
13,8
LS-59
2−10mm
186
BRASS
L 63
round
4−10mm
44
10−70mm
104
80−100mm
800
BRASS
L 63
wire
2
89
3
56
-«-
LS-59−1
hexagon
10−36mm
690
buy at best price
To see more details with the products, specify its basic properties, checkout you will be able with the help of our website. The company «Minicalculator» offers an unlimited range of non-ferrous metal, in particular, a wide range of products from copper and its alloys. High quality of products and lack of intermediaries determine the most favorable conditions for the acquisition of semi-finished products for solving current production problems. Delivery in the shortest possible time in any region of the country and abroad, compliance with regulatory documentation already gained the trust of regular customers.