Our consultant will save your time!

Vitaliy
sales department
+38 (095) 209-60-73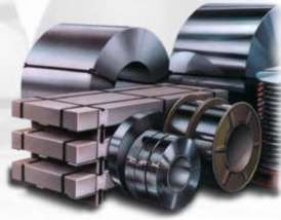 Relevance
Technologies of modern metallurgy allow to receive marks of special steels with the most various properties. They are in great demand at the forefront of modern industry. Today they have become indispensable in machine building, electric power engineering, geological exploration, petrochemical industry. These are alloys with special physical, chemical and mechanical properties, which are acquired as a result of the addition of elements such as aluminum, nitrogen, carbon, vanadium, tungsten, silicon, titanium, manganese, copper, selenium, cobalt, molybdenum, nickel, niobium, phosphorus , Cesium, cerium, chromium, zirconium, etc. Thanks to the effect on the properties of the crystal lattice, such special steel acquires the necessary characteristics,
Marking
The qualitative composition of special steels is reflected in the marking. Carbon fraction in hundredths of a percent is put at the beginning of the numerical-letter abbreviation. For example, 40NHU steel has 0.40% carbon, and steel 36NXTYU5M, respectively, 0.36% carbon. The main alloying elements are denoted by the following letters: nitrogen-A, aluminum-U, tungsten-B, niobium-B, vanadium-F, cobalt-K, manganese-G, copper-D, Mo-M, selenium-E, Ni-H , Phosphorus-P, cerium-P, silicon-C, Ti-T, Cr-X, zirconium-C ,.
Supply
Technical capabilities of the company "Wimmet" allow to realize forgings and castings from various types of carbon and alloy steel - special tool and structural steel, thermally strengthened, steel for cold stamping, etc. All products undergo strict control and meet the requirements of GOST, OST and TU.
Buy at the best price
The company "_" sells special steels at the best price from the manufacturer.The level of service and product quality are at the European level.Our site contains the most prompt information.Our managers are always happy to help with product selection.Replacing orders takes minimal time. Discounts.