Our consultant will save your time!

Vitaliy
sales department
+38 (095) 209-60-73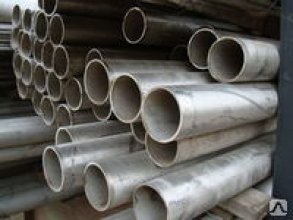 relevance
Thanks to optimally balanced composition, stainless steel 95X18 steel, chromium, manganese, silicon exhibits high technological and operating characteristics: hardness, wear resistance, corrosion resistance. The high content of chromium promotes the formation on the surface of goods durable film coating that protects the material from oxidation and corrosion. Steel 95X18 meets the requirements of modern machine-building production, which allows its use in the manufacture of bearings, bushings, blades, cutting edges of tools, etc.
COMPOSITION
Percentage composition according to GOST 5632−72.
Alloy
C
Si
Cr
Mo
Mn
P
S
Ni
Fe
95X18
0,9−1
≤0,8
17−19
---
≤0,8
≤0,03
≤0,02
---
basis
Steel 95X18 is smelted in electric arc or induction furnaces. Semi-finished products are produced according to the following GOST: 1133−71, 5949−75, 4405−75, 14955−77, 2590−2006, 2591−2006, 7417−75, 8559−75, 8560−78, 2879−2006, and also THAT: 14−1-1848−75, 14−1-4628−89, 14−11−245−88.
physical quality
UD. weight: 7,75 g/cm3, specific heat capacity = 0,483 j/(kg x K) thermal conductivity at 20 °C = 24.3 W/(m x K)
application
Steel 95X18 has high strength and hardness. High quality allows to use this steel in food engineering for the production of technological equipment. This material with increased wear resistance, making it relevant in the production of bearings, bushings, blades, cutting edges of tools, etc.
buy at best price
Quality manufacturer with constant control of observance of requirements of technological discipline, absolute conformity of semi-finished products of grade 95X18 all items of the normative documentation, acceptable cost products determines the popularity of such material for the needs of modern production. Our company represents the entire product range of such products and provides constant attention to the needs of each customer, regardless of order volume.