Our consultant will save your time!

Alexander
sales department
+38 (063) 073-44-92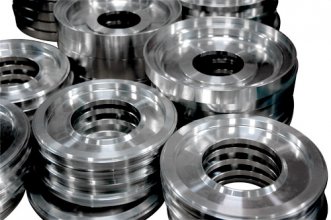 Actuality
The discovery of nickel and the invention of a method to isolate it in its pure form from enriched ore became a springboard for the rapid development of the modern industrial complex. The ability of this metal to dissolve a large number of other components, while not losing plasticity and corrosion resistance, made it possible to form many unique alloys with a mass of useful qualities and high performance. Alloy jethete M152 is a classic example of a successful combination of nickel with molybdenum and chromium. Additional inclusion in the composition of elements: silicon, manganese and vanadium contributes to an increase in the initial qualities of the alloy, but at the same time retains the ductility inherent in pure nickel and stabilizes the structure of important technological raw materials.
Properties
As a rule, iron-nickel alloys are distinguished by high technological properties. The brand jethete M152 is no exception. Nickel fraction provides the raw material with significant plasticity and increases its resistance to corrosion of various types. Chromium improves the resistance of the material, and molybdenum increases hardness and strength under mechanical loads, and also increases the resistance of the material to high temperatures.
Percent composition
FROM
Mn
P
S
Si
Cr
Ni
Mo
V
N
≤0.12
≤0,7
≤0.013
≤0.013
≤0.18
16.8
≤2.5
≤1,8
≤0,33
≤0,03
The remainder is iron.
The availability of operational advantages has determined the wide use of this raw material in the most diverse production conditions, characterized both by mechanical loads, and by the impact on equipment of aggressive substances.
Application of
The use of an alloy depends on its operability in production conditions. Most often jethete M152 is used for the manufacture of reliable and durable equipment that can effectively work in the most difficult conditions in the presence of harmful factors. A wide range of products from pipes of various sections, to slabs, strips, sheets and profile products makes it easy to find the necessary products for solving current production problems. In the absence of semi-finished products of the necessary parameters in the standard series, the possibility of manufacturing structural elements according to individual drawings can be considered.
Buy at the best price
The huge choice of products from iron-nickel alloys, including steel jethete M152, is designed for wholesale and retail customers on the website of OOO «_", convenient delivery and constant attention to the client will make the purchase at us as comfortable as possible, and the conformity of all semi-finished products with high quality standards Will guarantee reliable operation of such products in any part of the industrial complex.The diverse parameter of the products presented in our jethete M152 alloy allows us to easily select the necessary option to To build any engineering plans.