News
27 November 2013
Increase in the deficit on the tin market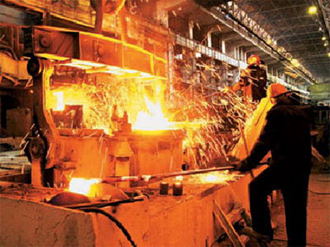 The well-known Morgan Stanley Bank reacts quickly to all changes in the market flow. It is such an acute flair and allows a well-known financial institution to constantly keep afloat and guarantee high stability to its depositors. Recently, one of the areas of activity of this structure has been the exploration of the metal market for the profitable investments of its capital.
According to the analytical branch of the banking mechanism, tin production can become a rather promising direction, deserving special attention. After all, by the beginning of next year this metal will become very popular and scarce. The global demand for such raw materials, which has recently been growing at a rather rapid pace, will completely block the supply of such products in the very near future. If we take into account the fact that the tin reserves at large metallurgical enterprises have significantly decreased, then it is not difficult to project the development of the situation in the very near future. By the way, the title of net importer of tin now belongs to China.
Morgan Stanley, a representative of the Analytical Analysis Department, noted the tendency to increase the popularity of tin solders of high purity, without accidental impurities in the radio engineering industry and in the manufacture of various electronic devices and apparatus. Such an agiotage contributed to the devastation of warehouse stocks. An additional problem was the difficulties of Chinese industrialists in the sphere of providing their own production with tin ores and other necessary raw materials for manufacturing a much needed product. The raw material deficit led to a reduction in capacity in the tin complex and, as a consequence, a decrease in the output of the goods.
At the London auction, it was noted that tin takes a leading position on the stock exchange and outstrips the cost of five more products from the field of popular non-ferrous metals. Even more oil in the fire poured Indonesia, which limited the supply of tin material, which is rightfully considered the largest supplier of this product in the world community. Such actions further exacerbated the world's tin deficiency. According to the most conservative forecasts, this situation without significant changes will last two more years, and possibly longer, depending on the development of this compartment of industry and the main political trends of the near future.
View all news
Our consultant will save your time!

Nicholas
sales department
+38 (050) 369-66-30