News
17 December 2013
Safety of stainless steel in a residential interior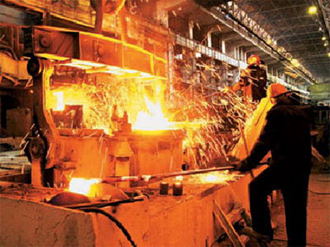 The use of metals in interior design has long been surprising. Elegant and original staircases or parts of the decorative solution in the design of premises made of stainless steel bring a unique color and a touch of modern style to the dwelling. However, in addition to the beauty of any living room should be safe for humans and fully exclude accidental injuries. There are simply no competitors here.
The durability of an important construction material makes it possible to use it in the most difficult conditions. Therefore, for domestic use, such raw materials can be considered almost eternal. And no territorial features or climatic conditions can not become an obstacle to the realization of the designer's intention. Because stainless steel is not afraid of temperature changes or the influence of aggressive environments. Due to this property the unique material can be used both in the bathroom or in the shower, and in the kitchen. In addition, it is important to note that handrails or panels from stainless steel grades retain their original appearance for a long time and do not require specialized care. Such properties fully explain the popularity of the eternal finishing semi-finished product. Various options for finishing the surface from the matte layer to the real mirror will make it possible to realize your boldest idea and imagination. It should be specially noted that most often when using such material in the design of a dwelling place, food grade marks are used. This choice determines the complete safety of unusual finishes for the occupants of the house or office.
The ability of stainless steel to succumb well to many types of processing, as well as excellent bending and welding provides additional comfort in use. After all, with the help of such structural elements it is possible to make models and products of the most intricate shapes and contours. Especially often this material is used in the design of stair rails, there is no limit to the flight of the master's fantasy. After all, regardless of the complexity and specific design of the staircase, made of stainless steel is capable of withstanding significant loads. Hence, residents of an unusual room is not threatened by accidental breakage of any span of the structure or its fences. And accidental splashes of fat or traces of a child's pen can easily be eliminated with a light touch of a wet sponge.
View all news
Our consultant will save your time!

Nicholas
sales department
+38 (050) 369-66-30