News
25 December 2013
Global world lead deficiency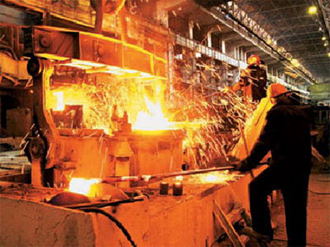 Lead deficiency in the world market acquires quite clear outlines and threatening scales, such a catastrophic situation replaced the surplus in 2012, as a result of which, the volumes of lead concentrates production in 2013 were significantly reduced. Lead stocks in warehouses have sharply decreased, which has resulted not only in short supply to the main consumers, but also in the decline of the metallurgical industry as a whole.
The full development and production of lead ores in December 2013 is 4 million tons, if we recalculate in pure lead, and in relation to the reporting period of the previous year fell by almost 2.5%. But the direct production of lead from secondary raw materials disproportionately increased by 0.8%. At the same time consumption against these two indicators increased by 350 thousand tons.
The main consumer of lead is China, where the level of demand has already crossed the bar of the same period in 2012, and thus amounted to 46% of the world consumption of this metal. Also, a jump in demand in the US was recorded, mainly due to an increase in rolled imports from Australia and Asia.
Russia has not touched this problem yet, according to the new statistics service, the production of lead concentrates in our country has increased by 30% and continues to grow steadily. The monthly increase in volumes is 0.25%. But in China, the company Yunnan Tin temporarily suspends the plant for the production of refined lead products, the production of which has become absolutely unprofitable. The remaining enterprises of this metallurgical magnate will continue to operate in the standard mode.
According to Chinese analysts, many metallurgical plants in the country in the past few months are experiencing great difficulties and capacity reduction. Therefore, the release of metal in 2014 will be much less than previously predicted. And most consumers can rely only on their own reserves.
Against this background, the US doubled imports of lead derivatives in the second half of 2013. The level of APPG has doubled compared to the same period of the previous period. This is due to the increased development of the automotive industry in the country, and, accordingly, with the increase in demand for batteries and lead, which is their necessary component.
View all news
Our consultant will save your time!

Alexey
sales department
+38 (093) 727-19-11