News
11 December 2013
Smuggled stainless steel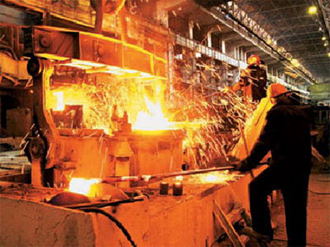 The scope of stainless steel products and various semi-finished products from oxidation resistant material is very diverse. After all, practically all industrial compartments actively use such raw materials for their needs. Therefore, the excitement around the production and supply of important structural material is quite natural. But, despite this, in the role of a contraband, products with a unique operational potential are not often used.
At the end of the autumn of this year, Danish customs officers conducted a very successful raid to detain smuggled goods. After examining the contents of two hundred and forty-two containers on the cargo ship MSC Flaminia, moored to the shores of the Okhruss berth, a huge batch of illegal goods was discovered. Having completed the full inspection of the contents of the closed boxes, the customs service classified the find as hazardous wastes. The cargo of this vessel was not registered properly, and therefore it is now forwarded to Denmark and is waiting for a decision on its future fate.
The reason for inspecting cargo compartments was work in the port, after the fire that occurred there. Metallic containers of incomprehensible origin were discovered under a thick layer of molten legal cargo residues. Among the contents of the containers were marble products, bottles with tequila, stainless steel, as well as fertilizers and some other items.
Currently, the relevant authorities are actively searching for the perpetrators of the fire and the causes that caused the fire. Perhaps the container ship's cargo can shed some light on what happened. But the whole process of investigation and the establishment of the root causes of the tragic event can last for more than one year. Currently, hazardous products and substances removed from the ship are being prepared for disposal. The ship itself, after full discharge, will go to the shipyard belonging to the shipbuilding company called Fayard Yard. This company is located in Odense.
The smuggled goods that have flooded the whole world are a constant headache for the governments of many countries. And the situation aggravates not only the damage for the country's economy, but also the unknown origin of this or that product. Things and objects brought in bypassing customs control often do not have quality certificates or documents proving their security. Therefore, the use of cheaper products may become a real threat to the health and even the life of the consumer.
View all news
Our consultant will save your time!

Alexey
sales department
+38 (093) 727-19-11