News
23 December 2013
World industry continues to increase copper production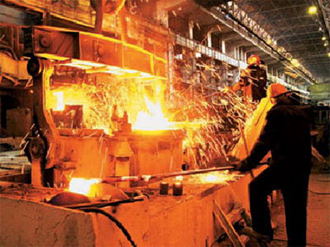 According to the forecasts of Japanese analysts, the values ​​of copper quotes at LME after the new year will not change their positions during the first few months of the coming reporting period. The rise in the cost of material is possible only in the event of unforeseen, force majeure circumstances, and therefore - very unlikely. Even considering the constantly increasing demand, the supply in the metallurgical market increases in full proportion.
According to world analysts, the release of metal has also grown in Chile, this is due to the revival of the country's metallurgical industry and the restoration of the main deposits, very rich. However, it is worth noting the low quality of Chilean raw materials, due to outdated equipment and classical forms of material processing. And, nevertheless, according to the forecast of the country's government - copper output in 2014 will increase to 5 million tons.
China is not inferior to its positions, where copper production by the end of the year increased by 6% compared to the same reporting period of the previous year. Such a surge in production activity is explained by the desire of many corporations to demonstrate to the government double growth rates in the numerical equivalent. Also in the PRC in the current year, several new trusts have started operating, which are engaged in the production of metals. In 2013, all these industrial magnates produced such a quantity of copper that APPG increased sharply by almost 25%.
China, which accounts for more than 45% of world consumption, will continue to steadily increase copper imports at the beginning of the year, stable demand for which characterizes the automotive industry. Such a factor should not only support but also stabilize market relations in this segment of the economy. However, such stability will somewhat weaken the position of this metal, according to ICSG statistical research, in the next year, the excess copper supply will prevail in the markets, which will be possible due to several launches of new production projects. Even taking into account the fact that the available copper reserves have now dropped significantly, compared to the summer peak. But their level is still considered dangerously high. As an important point - it is worth noting the approach of the Chinese New Year, during which the quotes are falling every year and demand is falling.
According to economists' forecasts, only the proportionate increase in copper consumption can affect the constantly increasing production volumes, but this is not expected in the coming year.
View all news
Our consultant will save your time!

Nicholas
sales department
+38 (050) 369-66-30