News
30 December 2013
The global gallium market is still unstable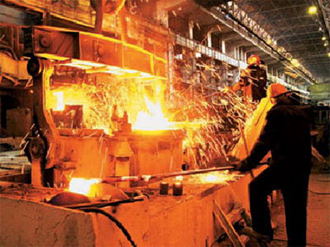 Despite the seeming stability of the European gallium market, nevertheless, changes in the direction of positive prospects through the use of gallium in tablets and smartphones, is not yet expected. In European countries, prices for a long period of time are kept in the range from 280 to 320 dollars per kilogram. If you believe the words of traders, then the demand for spot-market is still low with limited purchases and requests.
There is a suggestion that the European market simply did not "redraw" the excess supply, despite the numerous talk about the potential of gallium consumption through the rapid development of tablet devices and smartphones. At the same time, some European traders convince that certain Chinese gallium producers have achieved significant success, since they began to use truly promising technologies that could lead to a market.
Initially, it should be said about the "Sharp IGZO - technology" developed by the Chinese, based on gallium, zinc, indium and oxides. With this technology, it is possible to achieve the highest pixel density for liquid crystal panels. In addition, it allows the use of thin-film transistors of the smallest size, thereby increasing light transmission. Thanks to all these factors, this technology is truly ideal for small-sized tablet devices.
It is noteworthy that soon the creators of "Apple" will use the presented technology to develop the "iPhone" of a new generation, as a result of which the technology presented by the Chinese will receive an additional impulse. At this point in time, the first model of smartphones using IGZO - technology - the waterproof model "Aquos Zeta", presented by the company "Sharp" recently published a statement about its intention to start manufacturing a new type of display .The largest South Korean company "Samsung" decided to purchase License to use the technology presented, in order to use it in the manufacturing process of laptops.
Estimations of the research company "Gartner" showed that in the first quarter of this year over 200 million smartphones were sold, which is 40% more compared to the same period in 2012. "
View all news
Our consultant will save your time!

Alexander
sales department
+38 (063) 073-44-92