News
3 December 2013
Nickel Wars in Voronezh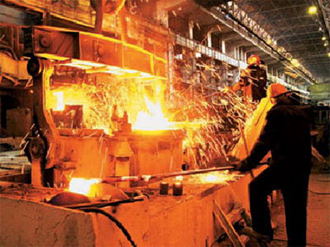 Despite the importance of mining nickel for the development of the industrial complex, the harm that can cause such production to the environment and natural resources is difficult to overestimate. Therefore, ecological wars between the defenders of natural resources and eminent industrialists do not subside. A new stage, this problem has reached in the Voronezh region of Russia. The Ural Mining Company, which started the development of the nickel deposit in the Novokhopersky district, came across an extremely negative attitude on the part of the indigenous population.
The whole popular movement led by environmentalists rose in defense of a fertile land with a long history. Opposition leaders organized picketing of the main office of the mining company and called not to mutilate their native land with such rich flora and fauna. After all, nickel mining threatens to completely destroy the soil of these lands and a gradual change in the surrounding landscape.
The project for the development of a deposit rich in nickel concentrate is designed for forty years. According to the representatives of the ecological association, its implementation will change, all the adjacent territories are just to be unrecognizable and will not only lead to irreversible consequences for the soil, but also negatively affect the health of the indigenous population, gradually leading the previously fertile region to desolation and extinction. The appeals of the population were aimed at the complete cessation of any work in this direction and the refusal of the metallurgical company to take any action in the area. According to the indigenous population, such a project does not cause any confidence not only in terms of environmental safety, but is also very doubtful from a financial point of view. And the rallies are held not only in Voronezh itself and in the adjacent territories, but also in the capital.
At present, the picketing of the developers of the deposit for nickel extraction is conducted with an enviable regularity, both single and mass shares. Although a little earlier, the mayor's office refused to apply for all the demands of desperate people's avengers and banned the holding of rallies.
Even more exacerbated was the attempt by the Ural Mining Combine to start geological exploration in the disputed area. When trying to transport the necessary equipment to the territory of work, the confrontation acquired physical forms. Residents of the surrounding areas in the direct sense of the word with their bodies tried to block the equipment with the road. A security company hurried to help workers of the metallurgical plant injured several environmental activists, thanks to which the situation quickly heated to the limit. To date, the rallies are still going on, and the reconnaissance work has not resumed, to which the defenders of nature are unspeakably happy.
View all news
Our consultant will save your time!

Nicholas
sales department
+38 (050) 369-66-30