News
18 December 2013
New technologies in the sphere of manufacturing implants based on titanium and steel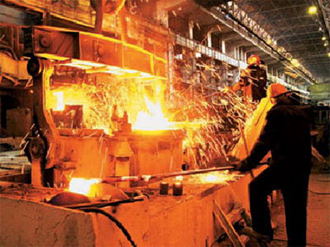 Three-dimensional printing based on 3D technology has found its application in the medical industry. A group of employees at the University of Washington began to develop implants that are fully compatible with the tissues of the human body. Such artificial parts of the human body will not cause rejection and can perfectly compensate for some physical flaws in the structure. The development of the scientific group is aimed at creating a unique substance capable of completely replacing bone tissue. The popularity of three-dimensional printers in various industries and their high efficiency in modeling various designs could not leave indifferent physicians. The implementation of the new project will bring invaluable benefits to the health of numerous patients with defects in bones and joints, both congenital and acquired.
The main raw material for making such structural parts of the human skeleton will be titanium, steel and possibly even ceramics. Such materials are characterized by high inertness of the biological type, due to which they are well accepted by tissues and do not provoke rejections. In addition, titanium and its alloys are famous for their strength and active resistance to corrosion and significant stresses. The ability of lightweight material to withstand high stresses and temperature differences, against the background of resistance to aggressive media, will allow the use of new implants in the elimination of the consequences of various injuries and bone defects. Printers of three-dimensional type will allow the surgeon to become a turner or joiner for a while and to construct the most suitable element for the solution of one or another specific task. After all, sometimes the case of a traumatism can be so complicated and confusing that the implantable body has to repeatedly be manually adjusted to ensure full compliance with the natural analogue.
After the introduction of LENS technology, no finishing and additional polishing of the artificial bone will be required. Immediately after the development of the layout on the printer, the finished product can be used in practice and used in the course of a surgical operation. Substitutes developed using a similar device will be almost identical to the structure of the real bone of the human body.
View all news
Our consultant will save your time!

Alexey
sales department
+38 (093) 727-19-11