News
2 December 2013
Reduction in the price of magnesium of Chinese origin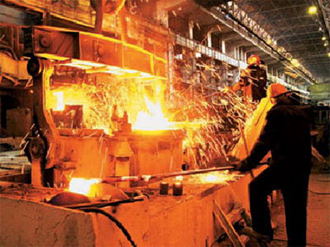 The active industrial development of China over the past few years has led to a quite natural effect. The gradual saturation of the market with inexpensive technological materials of Chinese production, which often did not have a high manufacturing quality, provoked a glut of the commodity and determined the price reduction for many types of such raw materials. Constant excess of supply over consumer demand made the cost and value of one or another type of material to roll down, leading to financial instability in a certain industrial compartment.
Today, this trend has affected magnesium production. The cost of this raw material reached its record low and led to serious unrest among manufacturers of important structural material. Many large magnesium manufacturing companies consider it impossible to continue production under the current conditions. After all, too weak demand for products against the backdrop of its low cost leads to the fact that such a production does not justify even the primary costs of acquiring concentrate, electricity, labor and many other components of the cost of production. About any profit, it may not go at all.
The head of one of the famous brands in the industry Shanxi said that such an unhealthy situation makes the production process more difficult. Many industrialists are thinking about a significant reduction in their production capacity, and those plants that have not yet mothballed production, at best, work in a warehouse. After all, the manufacturers refuse to give their products for a pittance.
Already, stocks in warehouses, like those of Chinese industrialists, and foreign intermediaries are quite large. If the situation in the magnesium market does not change in the very near future, then further production will require the rental of new premises or the construction of such facilities, which will lead to additional costs. So the magnesium industry can very quickly become a catastrophically unprofitable enterprise. Those deposits of raw materials that are available in the reservoirs today can not be fully realized, for a sufficiently long time period. Additionally, the world crisis in the metallurgical industry as a whole aggravates the situation.
View all news
Our consultant will save your time!

Nicholas
sales department
+38 (050) 369-66-30