News
20 January 2014
Chelyabinsk Zinc Plant: production growth is not far off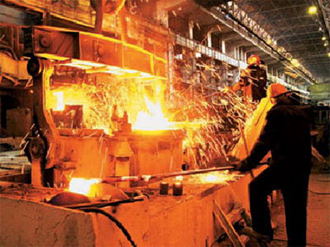 Chelyabinsk Zinc Plant, which at the moment is the largest Russian zinc producer, and also alloys based on it, approved the budget for 2014. According to the management, the planned production volume is 165 thousand tons, and the investment growth is expected to reach 1.682 billion rubles. These forecasts do not seem incredible, given that in just nine months from the beginning of 2013, the Chelyabinsk Central Command has produced 125,609 tons of its products. Most of the funds - and this is in 2014, almost 1.448 billion rubles. - The Chelyabinsk enterprise, which also includes the processing company Brock Metal, UK, and Nova Zinc, Kazakhstan, which is a producer of raw materials, plans to invest in the development of the main Chelyabinsk enterprise.

Meanwhile, the world zinc market, according to data provided by ILZSG in late 2013, remains scarce, and the deficit is estimated at about 2,000 tons. At the same time last year, there was an oversupply in the world market, the volume of which was 101 thousand tons. Zinc production in the period from January to early November 2013, zinc production amounted to 10 million 938 thousand tons, while consumption - 10 million 940 thousand tons. Considering that the excess of zinc was observed for a long time, many analysts were not ready for the deficit. It seems that there is a serious need to revise the forecasts for the zinc market, given the new data.
The achieved results and developed plans were shared by the company "Toho Zinc" (Japan), which in July 2013 launched the "Rasp" project, developed for the subsidiary company CBH, Australia. Unfortunately, after the start of the project, the production of concentrate could not reach the planned level, since problems with both equipment and high quality ore mining appeared. The development of the field has led to high costs due to the need to move to a new area. The prices for the product are not raised, which leads to losses. Since October 2013, production has decreased by 30%, and this level is planned to be maintained over the next 15 months to improve the situation.
The zinc market will recover from the preliminary accounts of the company in 2014-2015, and the Toho Zinc management hopes that its measures aimed at reducing costs will give a good result and will ensure a high enough income when the growth of zinc .
View all news
Our consultant will save your time!

Nicholas
sales department
+38 (050) 369-66-30