News
22 January 2014
Ninth International Conference in Russia: painted and galvanized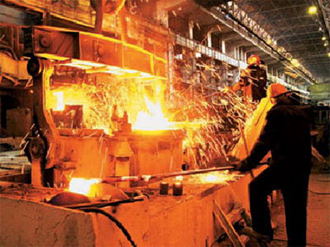 On March 20 and 21, 2014 in the Hotel "Swissôtel Krasnye Holmy" in Moscow (Russian Federation), the 9th International Conference will be held, which examines the consumption and production trends of galvanized and coated rolled products. The organizer of the project is IIS "Metal Supply and Sales".
Steel with coatings from the domestic producer invariably shows a positive dynamics in terms of consumption, but it is certain that the rates are gradually slowing down. As elsewhere, steel is becoming increasingly in demand in Russia, which has protection against harmful factors and atmospheric phenomena, so rolling, having a polymer coating, is gaining more weight.
Also, the influx of imported goods is increasing, despite attempts by the government to fully protect the domestic market. At the same time, imported products have far from the best quality. And in the end, the market structure is undergoing changes.
What specific changes can we expect? How will the supply and demand for rental change? These and other questions can be answered in detail in the framework of the IIS "Metal Supply and Marketing" conducted by the International Conference.
Among the main topics addressed at the conference:
Development of the production of painted and galvanized rolled products in the world, Russia and CIS countries, new products, a change in the range of Russian rolled metal, the use of new capacities.
Price forecasts for 2014, sales policy, provided by leading producers of rolled products.
Imported products on Russian sales markets, protection from possible influence of foreign suppliers.
Forecasts and assessment of the use and application of coated steel in various industries.
Distribution on the market of painted and galvanized steels.
Technical management of the segment for the processing of steels with various coatings.
Modernization of processing of steel with coatings in the CIS and Russia, equipment provided for the processing of rolled products with coating.
It is expected that more than 200 people will take part in the 9th International Conference, among them specialists and managers of factories and combines that are manufacturers of rolled products, metal selling companies and service metal centers engaged in the supply and processing of galvanized and painted products.
Also at the conference there will be consumers, suppliers of equipment and other interested persons.
View all news
Our consultant will save your time!

Nicholas
sales department
+38 (050) 369-66-30