News
11 February 2014
Montenegro: the crisis led to the sale of a hammer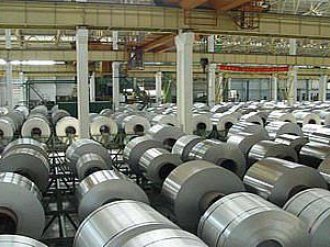 The Montenegrin "Podgorica Aluminum Combine," which went bankrupt thanks to the crisis management, 29.3% of which belonged to O. Deripaska's company, appointed a resale of the company's property. Now the cost will be 28 million EURO, as reported on the website of the company "KAP".
The deadline for applications is February 17, 2014, proposals will be considered in the Commercial Court, in Podgorica, on February 20. The first call for sales was completed on January 10, the cost was 52.469 million EURO. During this period, applications were submitted from four companies, and their proposals for the acquisition of assets determined a much smaller amount.
At the end of the first stage, a meeting was held, attended by representatives of the crisis board, representatives of creditors and a judge of the Commercial Court, which conducts the bankruptcy case. The general decision resolved to satisfy one of the submitted applications, which was the application of Montenegrin company "Politropus Alternative", the brainchild of Ukrainian businessman R. Denkovich. The amount proposed by the company for some real estate objects, as well as for the site of waste sludge, amounted to one thousand EURO.
In general, the plant's debts are estimated at 360 million EURO, the debts are planned to be repaid partially at the expense of the proceeds from the sale of property. The largest creditors of KAP are the Montenegrin Ministry of Finance (the debt amounts to 148.4 million EURO). $ "Electroprivda Montenegro", which is the electricity supplier (44.7 million EURO); Central European aluminum company (50 million EURO); "En +" (43.3 million EURO) and the bank "VTB" (25.8 million EURO).
In 2005, the company "En +" bought privatized shares of KAP, as well as a bauxite mine, which is a source of raw materials for the Aluminum Combine Podgorica.

In Montenegro, there is an opinion that the current state of affairs of KAP is due to inept actions of Russian managers, and En + indicates that investors' rights were violated, and eventually to the Vienna Arbitration Court in December 2013 the government of Montenegro was sued On 100 million EURO.

And aluminum production in 2013 decreased by 1 percent, although production volumes for December 2013 increased by 0.2% compared to November, and amounted to 67.9 thousand tons. However, the Chinese metal production is not taken into account.
View all news
Our consultant will save your time!

Artyom
sales department
+7 (905) 270-13-45