News
23 February 2014
Norilsk Nickel is considering the possibility of a deal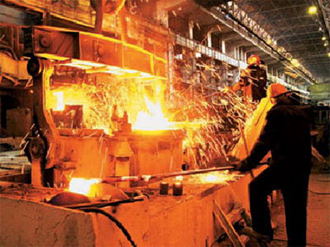 According to reliable sources, Norilsk Nickel suggested that the Ministry of Industry and Trade and the Ministry of Economic Development conclude a mutually beneficial deal, under which the export duties for copper and nickel will be abolished in 2014. At the moment, the fee is 3.5%, zeroing will occur in 2016. In the event of cancellation of the duty, the company plans to channel the money saved in this way to the annulment of the Norilsk nickel production plant and the subsequent relocation of production to the Kola Peninsula. As for the production of copper, it is planned to concentrate it entirely in the Norilsk industrial area. This information was also confirmed by the representative of the Ministry of Economic Development. As the company Vedomosti reports, at the moment, Norilsk Nickel, the Ministry of Industry and Trade and the Ministry of Economic Development are preparing a tripartite agreement.
Despite the encouraging plans of Norilsk Nickel, Alexei Likhachev, who is deputy minister of economic development, expressed doubts that due to the premature cancellation of the duty, metallurgists will be able to save 240 million dollars. Thus, there are strong doubts that "Norilsk Nickel" will be able to get what it wants, since the amount stated above is very important for the budget. On the other hand, the nickel production plant is located in the Norilsk area, and Vladimir Potanin, one of the company's co-owners, as well as its general manager, has already talked about the need to close production. Presumably the plant may be closed during 2015-2016.
According to Greenpeace, Norilsk Nickel is the main source polluting the Arctic. In November of last year, according to Greenpeace, Norilsk took the tenth place among the most polluted places on the planet. According to Norilsk Nickel itself, the main source of the problem is emissions - according to the data provided by it, the Polar Division annually emits up to 500 tons of nickel and copper oxide, as well as 2 million tons of sulfur dioxide.
In the event of the closure of Norilsk Nickel production, the concentrate, which is currently produced at the Talnakh concentrator, will be redistributed to the shops of the Nadezhdinsky metallurgical plant. Norilsk Nickel is also considering the possibility of selling copper and nickel concentrate and assessing options for the distribution of refining capacities in order to obtain savings from the concentration of production: in particular, copper is planned to be produced at the Polar Division, and nickel is planned at the Kola Mining and Metallurgical Complex.
View all news
Our consultant will save your time!

Alexander
sales department
+38 (063) 073-44-92