News
26 February 2014
Tungsten production enterprises continue to develop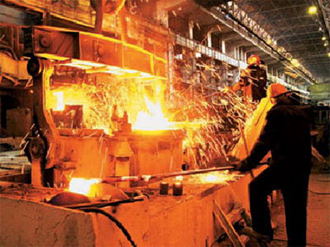 Closed Joint-Stock Company "Novorolovsky GOK", which is the leading enterprise of the Aginsk Buryat Okrug in the mining industry, in 2013 significantly increased its own indicators compared to the previous year - in particular, it processed 624 thousand tons of ore, manufactured 1.3 thousand tons of tungsten concentrate , Which is higher than the results of 2012 by 32%. The cost of the tungsten concentrate received was 684 million rubles.
Probably, the growth of the indicators was largely influenced by investments poured into fixed assets throughout 2013 and amounting to 384.5 million rubles. This amount is significantly higher than the infusions of the previous year, which amounted to 7.7 million rubles. Almost entirely investments are directed to purchase of new equipment - costs of 380 million allowed to purchase 285 pieces of equipment.
In the meantime, the Uzbek-Korean Joint Enterprise "JV Uzbekistan-Korea Tungsten" decided to postpone the planned construction of the mining and processing complex, which was to take place at the Southbourne tungsten deposit, 2015. 2014, the management of the joint venture will devote assessing and verification stages of work on the resource base, the project itself will be prepared in the second half of this year.
Construction will begin in case of approval of the feasibility study of the project and will have to be in 2015, whereas it was supposed to start work earlier this year. As for the JV itself, the documents on its creation were signed by the parties in June last year. The planned project is estimated at 145 million USD, providing for the construction of a GOK with an annual capacity of 1.5 thousand tons of tungsten highly enriched concentrate. Construction work is planned to be carried out simultaneously with the opening of Southbay.
In addition to the Southbay deposit, the resource base contains two more sites, Burgut and Sagynkan, where by the end of this year it was planned to carry out verification work. The project was decided to be financed by investments poured into the co-founders of the joint venture, as well as by loans from international financial institutions. According to estimates provided by the Goskomgeo, the Southbai deposit contains industrial reserves of category C1, which in total is 4 million tons of ore, containing 19.9 thousand tons of tungsten trioxide.
View all news
Our consultant will save your time!

Nicholas
sales department
+38 (050) 369-66-30