News
4 March 2014
Aluminum deficiency touched the automotive industry on a global scale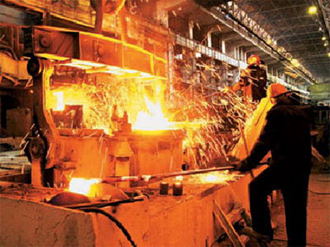 The commitment of many giants in the field of automobile production to aluminum is becoming more and more noticeable in new developments of vehicle models. Such popularity of light and durable silvery material is easy to explain. Indeed, against the backdrop of maintaining high performance of the main components and components of the vehicle, the use of aluminum makes it possible to facilitate the supporting structures, and thus to win in speed and mobility of the machine. However, the reduction in production of such a popular material and the conservation of part of the production capacity of the majority of leaders of non-ferrous metallurgy has already begun to manifest itself in the shortage of necessary raw materials for automotive manufacturers. According to experts' forecasts, this year, the acute shortage of aluminum will become quite noticeable.
Added drama to the situation world leader in automotive production - Ford Corporation. The significantly increased activity of this trademark and increased production volumes have led to an increase in consumer demand for light and durable silver metal. Despite the introduction of some new technologies for the production of such equipment, based on the use of carbon fibers and other materials of the new generation in the manufacture of transport, the actuality of aluminum has not been canceled. After all, this material remains practically the only way to reduce the weight of the entire moving structure and allows to reduce the workload on the load-bearing parts of the automobile base. In connection with such a rapidly increased popularity of aluminum automotive stuffing, serious problems associated with the shortage of raw materials are unlikely to be avoided. If earlier the consumption of this product was limited only to high-end cars for not so many elite models, now Ford Corporation plans to produce a fully budgeted aluminum pick-up truck and put its new development on stream. It is possible that this decision will be the last step, which will transfer the deficit of important material from a rather acute situation to a state of complete criticality. By the way among consumers such light and reliable cars of the new generation have long been in high demand. Therefore, the release of a modern budget model using an aluminum base promises to be very cost-effective.
View all news
Our consultant will save your time!

Alexander
sales department
+38 (063) 073-44-92