News
18 March 2014
Kazakhmys: reorganization is necessary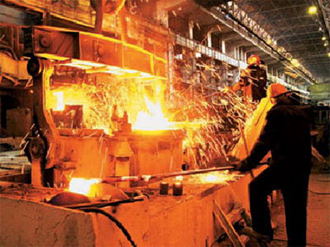 Kazakhmys Corporation, assessing the situation on the non-ferrous metals market, in particular, the reduction in EBITDA and the drop in revenues due to the reduced cost of metals, as well as the decrease in sales and the increase in costs, concluded that it was necessary to reorganize and simultaneously sell a number of assets. The corporation's intention is to separate the mature assets in Zhezkazgan, a source of almost 60% of all the ore mined by Kazakhmys, as well as in the central regions, into a separate company intended for subsequent potential sale. In the opinion of Kazakhmys corporation managers such a step will enable to concentrate on the development of more promising and less expensive assets.
The most promising growth projects, which include the development of Aktogay and Bozshakol fields, this year Kazakhmys plans to contribute up to 1.6 billion USD, and the corporation is also ready to spend 10 million USD on the development of the recently acquired field Copper "Koksay". According to Oleg Novachuk, who is the general manager of the company, in 2013, Kazakhmys underwent significant changes that made it possible to significantly reduce the availability of non-core assets and, due to this, focus on improving the growth and copper production projects.
Corporation "Kazakhmys" for today is the owner of 20 mines, two copper-smelting production complexes, 10 mining-concentrating combines. Last year, Kazakhmys increased copper cathode production by 1%, which amounted to 294 thousand tons per year, but with the successful use of new capacities, this figure, according to preliminary analysis, could increase to 500 thousand in the coming years. About 70% of the received red metal corporation sends to China, the rest is exported to Europe.
The coming reorganization will enable the Karaganda region's industries to be completely independent in terms of investment policy, and such an opportunity, in turn, will positively influence the modernization of assets, expansion and replenishment of resources. The main shareholder of both a public and non-public company, into which part of the assets will flow, will remain Kim, a member of the board of directors whose fortune, according to Forbes, is estimated at 3.5 billion USD.
View all news
Our consultant will save your time!

Alexander
sales department
+38 (063) 073-44-92