News
31 March 2014
Crediting of lead production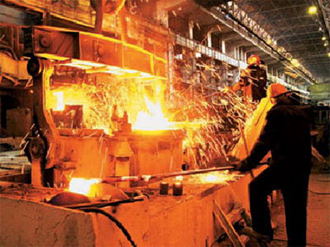 In today's realities, lead mining has become quite a promising and profitable industry. Therefore, lending to this industry and investing additional funds in its long-term development is not uncommon. Not so long ago, a private joint-stock company known as "Lead" located in the city of Konstantinovka, known not only in public spaces but also in the context of the world community, received a multi-currency loan from the Kiev international investment bank for the sum of almost five million US dollars. The loan amount is issued to the company for a period of twelve months, and the interest rate of the loan will be twelve percent per year. The decision to apply for financial assistance to the investment fund was adopted by the shareholders meeting of the plant for the production of lead ingots and processing of various metal scrap. A significant part of the loan will be spent on the reconstruction of the enterprise and increase its production capacity. And the first loan agreement was signed by the company "Svinets" in late summer this year. The amount of this credit line was slightly less than one and a half million US dollars. Then in the beginning of autumn another credit agreement was signed for five million dollars. All borrowed financial assets will be received by the company in several equivalent tranches, the first of which was delivered to the account of the lead factory almost immediately after signing all the necessary documents.
By the way, the pledge for the repayment of the loan amount is all the basic real estate of a lead industrialist. Therefore, if the loan is not returned within the established timeframe, the enterprise risks losing its entire production potential. However, the recent results of the combine's work and the constant build-up of not only the production capacity of the lead giant, but also its profitability, allows managers and shareholders of the plant to be optimistic. After all, in the last few years of work, the plant has increased its net income by several times and has turned from an industrial complex that balances on the verge of bankruptcy to a fully profitable combine. With the technical re-equipment and optimization of the production process, the profits at the enterprise will only grow, and the sales markets will expand.
View all news
Our consultant will save your time!

Nicholas
sales department
+38 (050) 369-66-30