News
11 March 2014
The reason for the fall in aluminum prices lies in the overabundance of this raw material in the metal market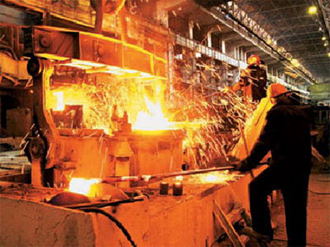 Despite the importance and relevance of aluminum in many areas of modern industry, there has been a recent decline in the price of this raw material. The reason for this situation on the metal exchange was the regularly increasing excess of this type of product. Even the increased demand for material associated with the expansion of the scope of aluminum products has not been able to fundamentally reverse the situation lately. After all, the proposals for the purchase can not completely cover the surplus in the warehouses of the leading manufacturers of structural material. The main factor provoking an imbalance in aluminum trade was the active build-up of the capacities of many recognized giants of the metallurgical industry, a few years earlier. The increase in the demand for unique, light and durable material of the main aluminum consumers (aviation, radio engineering, automotive , etc. ), connected with the growth in the production of final products, predetermined an increase in the extraction of primary material. However, such a rapid increase in shipments significantly exceeded consumer demand. Aluminum warehouses quickly filled with dead stocks, the desire of suppliers to get rid of unnecessary ballast, determined the persistent fall in prices for products.
According to many independent analytical agencies and experts of the London stock exchange, today the price of aluminum has reached its record low for all past four years. Moreover, despite the reduction in the production capacity of suppliers of such products, which has been outlined recently, the stocks of warehouses are so large that this state of things will continue for quite some time.
According to experts, the metal surplus index for today will be about five hundred thousand tons. The companies intend to shorten the manufacture of aluminum raw materials in more than a million tons in the near future. However, this decision will not have a significant result. After all, basically reducing the capacities of the giants of the aluminum industry is primarily aimed at preserving enterprises with a high cost factor. Cheaper manufacturing technologies will provide a persistent overabundance in the aluminum market, determining a steady decline in the price policy in relation to the finished product.
View all news
Our consultant will save your time!

Alexey
sales department
+38 (093) 727-19-11