News
18 March 2014
The launch of the Bystrinsky GOK is scheduled for 2016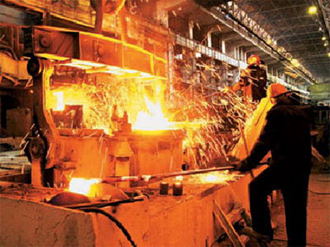 In February 2014 Oleg Polyakov, who is the minister of industrial policy and natural resources of the Trans-Baikal region, named the start-up period of the Bystrinsky Ore Mining and Processing Plant. According to him, the start-up of the enterprise is planned in December 2016. According to preliminary calculations, the initial capacity will be 5 million tons of ore, and closer to 2017, it will have to increase to the level of 10 million tons.
The official portal of Transbaikalia, referring to the words of Oleg Polyakov, informs that the main stages of the project, such as the construction of storage facilities, sites and roads, are conducted in the planned order and in the previously stipulated terms. However, there are some difficulties, in particular, the main obstacle to the project is the lack of a high-voltage transmission line. To ensure the processing of the planned amount of ore in 10 thousand tons, a capacity of 60 MW is needed, at the same time reserves allow only 15 MW for use. On the same portal, information that "Rosseti" planned to build a power transmission line with a capacity of 220 kW, slipped through, but this option does not suit Norilsk Nickel. Meanwhile, the government of the region is engaged in the fact that it is looking for the possibility of attracting additional investments, as well as conducting the necessary negotiations designed to speed up the construction of electricity supply. The investment project aimed at developing the mineral and raw materials of the Trans-Baikal region is a product of public-private partnership agreements concluded between Norilsk Nickel and the Investment Fund.
Within the framework of the project it is planned to build a railway, the length of which will be 227 km, and 2 mining and processing plants, whose activities will be aimed at development of polymetallic deposits, Bugdainsky and Bystrinsky. Investments attracted to the implementation of the project totaled 104.6 billion rubles, where the share of Norilsk Nickel exceeds 80 billion rubles,
The planned volumes of ore extracted by ore-dressing plants are 10 million tons per year, the amount of processed ore in copper concentrate and copper will be 62,000 tons, the amount of iron contained in iron ore concentrate will be 2.1 million tons, and the amount of gold - 6,3 tons.
View all news
Our consultant will save your time!

Alexander
sales department
+38 (063) 073-44-92