News
1 April 2014
The rise in price of non-ferrous metals is set for the future growth of China's economy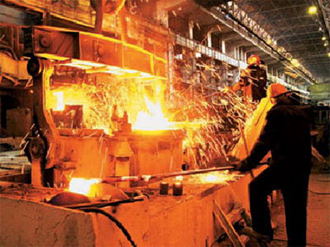 This week, workers of the London Metal Exchange worried by an abrupt rise in price of copper. The impetus for such a change in stock quotes was the destabilization of supplies of copper raw materials from Chile. After all, the Chilean leading copper mine stopped its supplies, in connection with the workers' strike. The reason for the strike was the decision of the company's management to preserve the capacity of the enterprise and reduce the number of workers. If such a situation persists, the rise in price of copper will affect the entire world community. Problems in Chile were already outlined last year, because according to the results of annual work, the mining complex of this country produced only about seven percent of raw materials from its usual volume. However, this problem is only the tip of the iceberg. Support for the increase in copper prices is due to the expectation of producers of growth of the Chinese economy, oriented to this raw material. After a significant decline in the development of China's economy in recent years and some calm in this area, the government of the eastern state announced an additional intention to stimulate the further growth of its industry. In the very air of the metal market, the smell of receiving superprofits from active copper trading in the future is steadily present.
However, today the trading is rather sluggish and does not indicate a planned growth, but rather, the braking of any activity is obvious. By the way, the assurances of experts should not pay attention to this situation. The first annual trimester is often characterized by some sluggish tendering, which then quickly gain momentum. Therefore, this trend has nothing to do with the development and expansion of China's production capacities. By the way the second place in terms of investment and profitability belongs to tin. Investors are quite active recently investing finance in this sector, hoping for an increase in profits associated with the growth of secondary tin production. The reasonability of the increase in prices for non-ferrous metals will be shown by the time, but now almost all the major trading companies of this market segment are optimistic, despite the growth of stocks in warehouses and a decrease in the dynamics of trading.
View all news
Our consultant will save your time!

Alexey
sales department
+38 (093) 727-19-11