News
28 May 2014
Corporation Kazakhmys continues to expand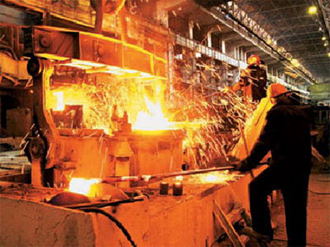 According to the information provided by Talgat Akhanov, the director of the new enterprise Bozshakolsky GOK, owned by Kazakhmys Corporation, the first stage of the construction project was completed by the end of May. The result was the construction of the main factory building and shift camp, at the moment the work of the next stage on installation of technological equipment was started. The volume of investments invested in the project is KZT 254 billion, of which currently 69% are mastered. Another important news is the change of the main contractor, instead of the representative of Turkey, this position is occupied by the Chinese company Non Ferrous Chaina. Currently, 1500 workers are involved in the construction of the GOK, of which 293 are residents of the Pavlodar region. According to Kanat Bozumbaev, the work of local workers should in no way depend on the change of the contractor.
Bozshakol GOK promises to become a very profitable enterprise, since the construction site is located in close proximity to the largest polymetallic ore deposit containing gold, copper, molybdenum and other valuable metals. It is assumed that after the output of GOK to full production capacity, the annual volume of copper concentrate produced will be at least 100 thousand tons.
In general, the corporation "Kazakhmys" plans to receive this year the total revenue of $ 3 billion USD - this figure was indicated by the chairman of the board of the corporation Eduard Ogay. The possible error according to his assumptions will be about 10% and depends on the set prices. In particular, in the short-term periods it is quite possible to reduce a certain price, which the world market may have the most influence, but E.Ogay counts on the mandatory growth after any decline.
Another project of the company's growth is the acquisition of the Koksai field, which was planned from the end of February this year. At the moment, an agreement has already been reached to buy Koksai with the company CCC Mining Construction BV, now it is necessary to coordinate this deal with the regulatory government bodies. The total value of the transaction is 260 million USD, while 65 million USD Kazakhmys expects to pay a little later. The first 30 million USD must be paid on 01/01/2015, the next 35 million USD will be paid on 31/07/2015 after the reserves of the deposit are confirmed.
View all news
Our consultant will save your time!

Stanislas
sales department
+7 (905) 233-21-42