News
21 May 2014
Tin: production and production may decline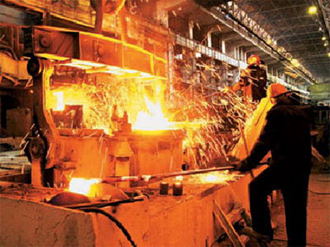 In accordance with the rules put into effect in August 2013, exports of refined tin should not exceed 60-70 tons. Based on these rules, the company PT Timah at the end of February this year, suggested a reduction of 35% of tin exports in Indonesia. Already at the beginning of this year, tin exports declined by 66% compared to December last year, or 4.613 thousand tonnes. In January of last year, the exported volumes were 9,155 thousand tons. However, the December figures for 2013 compared to the data for November of the same year increased by 161%, which amounted to 13.562 thousand tons, while external deliveries in comparison with the last period increased by 56%. March figures show a decrease in exports by 37.1% compared to the same period last year, which amounted to 5847.5 tons, and this data is less than the February volumes amounting to 5997.5 tons.
Guided by the forecasts voiced by the international institute ITRI, you can expect a decline in the annual production of Indonesian tin from a mark of 90 thousand tons to an indicator of 60 thousand tons. The restrictions introduced last year affected not only the export of metal, but also its production. However, this industry has not suffered too much due to the Indonesian ban due to other suppliers, in particular to Laos and Myanmar.
China, focusing both on the Indonesian ban and on reducing domestic demand for tin, may in the meantime increase the export of manufactured metal. The lack of supply, which arose on the world market due to the rules introduced in 2013, gives China as the most significant producer of tin a good push in order to occupy the vacant seat. According to forecasts of analysts of BNP Paribas, which in their assumptions are also guided by export restrictions, the lack of offers in the tin market will be observed for another five years, but with the help of exports from China, it may not be so impressive.
For the first time, the cost of Chinese tin over the past three years is lower than the quotes on the London Metal Exchange, since, given the costs of producing metal, the current state of affairs for producers does not bear the desired income. If the London appreciation goes on, analysts do not rule out the possibility of focusing traders' attention on arbitration tin trading.
View all news
Our consultant will save your time!

Artyom
sales department
+7 (905) 270-13-45