News
12 May 2014
Nickel production: the cost of raw materials continues to increase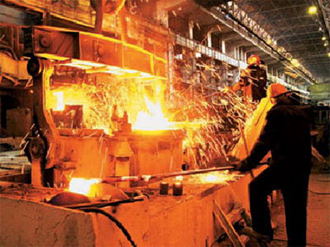 The ban on the export of Indonesian raw materials led to the fact that the Philippines became the main supplier of nickel ore. Such a replacement could not but affect the amount of exports and the cost of the product - the price of Philippine nickel ore doubled compared to the fall prices in 2013, hitting the pocket of major consumers.
Japanese ferronickel producers forcedly replaced Indonesian supplies (which is approximately 50% of the total imported volume) for supplies from the Philippines and New Caledonia. Already in February this year, the amount of nickel ore that came to Japan from the Philippines was 23 thousand tons, which is 75% higher than January supplies. Even for the largest companies, including Nippon Yakin Kogyo, the price increase is a heavy burden. If in autumn 2013 the price of ore with a nickel percentage of 1.8% was 30-35 USD / ton, then in early March, the spot price jumped to 50-55 USD / ton, and at the moment it is 60-65 USD / ton.
The cost of nickel, stored in warehouses of the London Stock Exchange, so far remains relatively stable, keeping the price of 18 thousand USD per ton - in comparison with the October data of the previous year quotes increased by only 30%, unlike ore, which has risen in price by half. It seems that the growth of competition is not far off - it is more than likely that China will also increase the level of imported Philippine raw materials, wishing to replace supplies from Indonesia, which will not have a better impact on prices.
The quality of raw materials also leaves much to be desired: if in the composition of the Indonesian product the percentage of nickel is consistently 2% or more, then the Philippines has obvious problems. The high quality corresponds to large volumes, so that the probability of reducing the release of ferronickel is high.
In this state of affairs, additional investments in technological equipment become necessary to be able to process the supplied raw materials, regardless of its quality. In Japan, nickel producers prefer to use saprolite, which is of high quality, but this product is produced in Cuba and Brazil, so transportation costs are too high. The Indonesian ban ultimately not only deprived Japan of high-quality and relatively inexpensive raw materials, but also negatively affected the production of high-quality products. And the increasing demand for Philippine supplies leads to a restriction of exports in this country.

View all news
Our consultant will save your time!

Alexey
sales department
+38 (093) 727-19-11