News
2 June 2014
"Airbus" is considering the possibility of breaking the contract with VSMPO-Avisma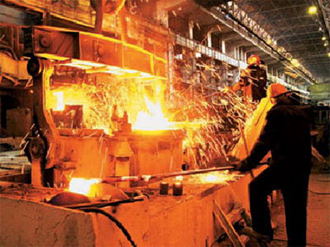 The possible imposition of additional sanctions by the European Union may affect the final decision on the severance of agreements between Airbus and VSMPO-Avisma, the world's largest titanium producer. Undoubtedly, the early termination of the contract will entail considerable penalties, in addition, the search for new partners will take a considerable amount of time - this is how the owners of the Russian company assess the current situation.
The main factor that influenced this development was the political crisis in Ukraine, now Airbus founded an analytical group whose actions are aimed at assessing and exploring the potential risk of Russian titanium supplies, as well as for the search and consideration of other suppliers and the conformity of the proposed Their product technical requirements.
In response, Mikhail Voevodin, the general director of VSMPO-Avisma, said that the contracts do not dissolve, without significant grounds and continue to operate. Otherwise, violators of agreements should be ready to apply the stipulated penalties. Despite the fact that the alternative to Russian titanium from the company "Airbus" was always, the contract, which lasts until 2020, was signed with VSMPO-Avisma. Therefore, the management of the Russian company expects that the European aircraft manufacturer is unlikely to neglect the terms of the agreement. The contract between the companies was signed 5 years ago, its cost was 4 billion USD, the conditions stipulate the delivery of stamped products and rolled titanium alloy from the side of the Russian corporation. The main advantage of long-term contracts is the inviolability of the conditions, and, according to M. Vojvodina, VSMPO-Avisma always adheres to the contractual terms - like its partners, as regards politics, it should not influence the business.
Titanium and its alloys are much lighter than steel and perfectly suited for the production of aircraft carcasses, which has a very positive effect on the producers of titanium products. VSMPO-Avisma, which supplies 70% of all titanium products, last year increased the production of metal to 28855 tons, while the figures for 2012 amounted to 26,242 tons. By 2018, the company expects to increase metal consumption in the aerospace industry by 26% compared to the current period, at the same time, the annual demand for titanium products is equal to 65,000 tonnes.
View all news
Our consultant will save your time!

Alexander
sales department
+38 (063) 073-44-92