News
25 June 2014
The extraction of copper on Udokan is postponed to 2022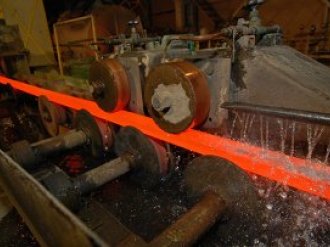 Despite the fact that the Russian government has put forward a decision to postpone the launch date of the Udokan copper project in the Trans-Baikal Territory for 4 years, shifting the deadlines until 2022, Chinese investors take on the full financing of the project. According to preliminary estimates, the enterprise will reach its designed capacity in 2024 and will amount to 36 million tons of ore. As a result of financing, the Chinese investment fund will receive 10% of the total share of the project, 25% will go to Rostekh, the remaining 65% will go to Metalloinvest A. Usmanov. Investments intended for the development and development of Udokan are estimated by experts at a rate of 5,6 billion USD, if to be guided by the prices of the last year. Such an investment is not surprising, since Udokan is the largest copper deposit in Russia, and among the world leaders, Udokan is third. The assets of the deposit, according to the Australian Joint Ore Reserves Commettee, are about 26.7 million tons of copper.
As explained by Sergei Donskoy, the dates were postponed for quite good reasons, as there was a need for adjustments in the development technologies of the field, taking into account the results of geological exploration. Also, the decision was influenced by the synchronization of the terms of the license agreement, which specifies the periods and stages of the construction of transport and energy infrastructures.
According to the items previously obtained by Metalloinvest, the extraction of raw materials at the Udokan deposit was to start this year with the processing of 12 million tons of ore per annum. Total design capacity, amounting to 36 million tons of ore, accounted for 2016. Nevertheless, relying on the information on the difficult geological features of the deposit, Metalloinvest has repeatedly suffered periods of development. The previous postponement took place in the summer of 2017, with the company planning an annual output of 200,000 tons of copper cathode and 400,000 tons of sulphide concentrate at a design capacity of 36 million tons per year.
According to the calculations of specialists, the project will pay off for 15 years - and this is with the state support in the construction of the external transport and energy infrastructure. In February of this year, the development of a feasibility study for the development of Udokan was completed, now the company will need to adjust the conditions for the feasibility study with the state authorities before the end of the year.
View all news
Our consultant will save your time!

Alexander
sales department
+38 (063) 073-44-92