News
4 June 2014
Ferrexpo plans to increase investments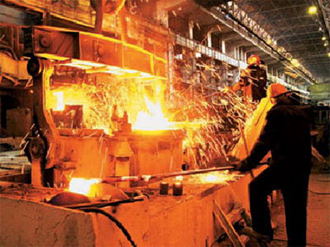 According to data provided by the British company Ferrexpo plc, in order to maintain the current production capacity of the Poltava Mining and Processing Integrated Plant controlled by it and then increase it, and to provide technical modernization of the shops in 2014, the investment will be increased by 12.7%, which will be 1.69 billion hryvnia. The volume of previous investments amounted to 1.98 billion and 1.5 billion hryvnia in 2012 and 2013, respectively, equivalent to 187.7 million USD. The investment program of the current year will make it possible to replace obsolete equipment with modern versions from the best suppliers capable of providing the convenience and safety of the personnel servicing the equipment.

In general, the costs of industrial safety and labor protection of the Poltava plant per employee in 2012 amounted to 9.3 thousand UAH., In 2013 - 10.5 thousand UAH., Total costs amounted to 75.75 million and 84.3 million hryvnia, respectively. The costs planned for 2014 will be similar to those of the previous year. As it was announced at the meeting of the "Gosgornpromnadzor", the production figures accepted by the enterprises of the group for 2013 were fulfilled in full.

At the moment, Ferrexpo plc is ready to provide PGOK with hydraulic excavators in the amount of 35% and drilling rigs in the amount of 60%. The main goal of the planned technological re-equipment is the replacement of obsolete equipment that has exhausted its own resources by modern means that meet both environmental requirements and safety requirements. During the period from 2011 to 2013, 65 units of equipment were updated within the project, the cost of which was more than UAH 908 million. The mining fleet was updated by 60% due to excavators, bulldozers, drilling rigs and dump trucks, as well as other equipment provided by Atlas Copco, Hitachi, Caterpillar and Komatsu. In addition, 2013 was the year of increasing production capacity, work was carried out to replace large diameter mills with a cost of $ 8.2 million, sections were renewed in the crushing and dressing industry, work was begun on the construction of 4 tracts of the crushing complex with planned for It costs 3.7 million USD. Also in 2013, construction work on flotation sites 2 and 3 was completed, while the cost amounted to 47.4 million USD.
View all news
Our consultant will save your time!

Vitaliy
sales department
+38 (095) 209-60-73