News
23 June 2014
Jiangxi Copper expects copper shortage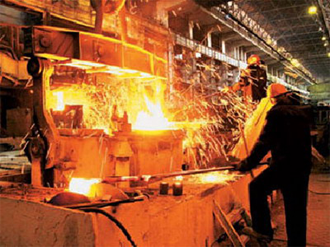 Earlier this month, the deputy general director of the Chinese corporation "Jiangxi Copper" in an interview for the media predicted a future shortage of supplies of red metal this year to domestic markets. According to the data provided by him, according to preliminary estimates, world copper consumption will increase by approximately 850 thousand tons. Of this volume, China accounts for about 65 thousand tons. However, in general, the world reserve of red metal will change very slightly, amounting to 960 thousand tons, whereas last year the quantity of the produced product was 990 thousand tons. Even the new production capacities that are being introduced can not provide China with a cover for increasing consumption, especially given the fact that, due to the negative situation in the domestic economy, copper producers prefer to supply their product with the export market.
Copper production continues to increase - Southern Copper, Peru, has set the planned volumes of metal smelting for 2014 at 330,000 tons. At the same time, a project is being developed to launch a new enterprise focused on the leaching of Mexican copper at the Buenavista field in Sonora. Thanks to the measures taken, the annual output of metal will increase by 19.4%, to 800 thousand tons, whereas last year the amount of copper produced was only 670 thousand tons.
At the moment, the company is awaiting the results of the environmental impact assessment, which was carried out as part of the copper mining project "Tia Maria" in Arequipa, Peru. In the case of a positive outcome, construction work can begin in the 2nd quarter of this year. Also, a project is underway to expand the copper deposit "Toquepala" in Tacna, Peru, within which the company filed an application for environmental impact assessment in April this year.
Since April of this year Almalyk Mining and Metallurgical Combine has started to search for new reserves of red metal. In particular, prospecting and evaluation activities are being carried out on copper-zinc mineralization of Kuldara area. Among the planned stages designed to expand the resource base of the complex located at the Khandiza deposit are geological exploration and research work. The company plans to develop the Dalnego field, which is a kind of reserve that replenishes the lost capacities of Sary-Cheku and Kalmakyr.
View all news
Our consultant will save your time!

Stanislas
sales department
+7 (905) 233-21-42