News
17 June 2014
RUSAL expects reduction of Chinese production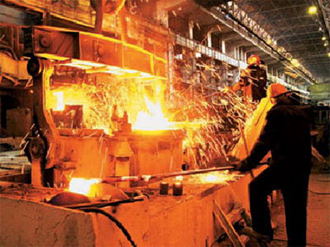 According to the leaders of RUSAL Corporation in 2014, it is possible to expect a decline in annual production capacity from loss-making Chinese producers of 3.5 million tons. In turn, due to the decrease in supply, the increase in premiums will reach a truly record high. For example, Oleg Mukhamedshin, director of the company for business development and strategy, believes that with the increase in premiums due to the shortage of physical available metal, their size can reach from 500 to 600 USD per ton, while at the present moment the premiums are 400 USD per ton. Premiums that exceed the value set by the London Stock Exchange for the urgent delivery of metal are used to cover insurance premiums, freight costs and are an indicator of regional supply / demand.
Despite the fact that China is the world's largest consumer and producer of light metal, it will have to reduce capacity due to the increase in costs that arose after the Indonesian ban on the export of raw materials, as well as due to the constantly increasing pressure of banks that demand payment of arrears.
Krasnoyarsk A3 expands the range and plans to produce new products - ingots in the form of large-diameter cylinders made of aluminum alloys of group 6000. This information was provided by RUSAL's director for aluminum business, Evgeny Nikitin. New products will find wide application in the packaging and automotive industries, especially for its manufacture at the enterprise it is planned to create a foundry complex. The complex will include a casting machine, rotary mixers, equipped with a cleaning system, as well as equipment for packaging and sawing.
At the moment, the design of the complex is underway, now RUSAL produces ingots, whose diameter is 200 mm, while the new enterprise will enable the smelting of products with a diameter of 460 mm. Aluminum alloys are currently in high demand in the automotive industry, given that all world leaders are seeking to replace steel with light metal. RUSAL closely follows this kind of trends, and new products in the form of cylindrical ingots easily allows for making aluminum wheels for cars by stamping and forging. The project is scheduled to be launched in 2016 with a preliminary budget of 45 million USD. The annual production capacity of the company is expected to be about 120 thousand tons of products.
View all news
Our consultant will save your time!

Nicholas
sales department
+38 (050) 369-66-30