News
18 June 2014
In 2014, enterprises increase copper production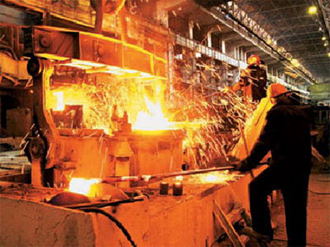 The company Southern Copper, Peru, continues to increase capacity - this year the target figures are 330 thousand tons of copper, bringing the company closer to the mark of the output of 800 thousand tons per annum. Last year, the copper smelting volumes were lower by 19.4%, amounting to 670 thousand tons. The company also plans to launch a new Mexican project, which is a leaching company at the Buenavista field. Southern Copper is now awaiting the results of the environmental impact assessment for another project in Peru, Tia Maria. If the answer is positive, construction work may begin before the end of June this year. Also in April of this year, the company filed an application to assess the environmental impact of the expansion of the copper deposit "Toquepala" in Peru.

The Almalyk Mining and Metallurgical Combine, which firmly holds a monopoly on copper production in Uzbekistan, is not going to slow down its development pace. In 2014, the company plans to increase its smelting volumes by 2%, which will eventually amount to 100,000 tons. Last year, MMC managed to increase its production by 3%, which amounted to 98 thousand tons.
Alamaliksky Ore Mining and Processing Enterprise is a monopolist of Uzbekistan. It is the only enterprise in the country that produces copper and includes 5 concentrating mills, 2 metallurgical and 8 mining enterprises, calcareous plants, sulfuric acid production facilities and a repair and mechanical enterprise. The plant specializes in the production of refined copper, zinc metal, lead concentrate, it accounts for 20% of gold and 90% of silver in the country.
For this period, the plant is implementing several investment programs aimed at the reconstruction and modernization of the existing enterprise. The company plans to expand the raw material base, as well as build new production facilities, while the total cost of projects is about 670 million USD. When estimating the total amount, an amount exceeding USD 300 million per year is called. Alamaliksky Ore Mining and Processing Plant produces copper refined, metal zinc, lead concentrate and other goods. About 60% of the manufactured products are exported, of which 5% is sent to the CIS.
View all news
Our consultant will save your time!

Nicholas
sales department
+38 (050) 369-66-30