News
22 July 2014
Analysts forecast stable growth of nickel cost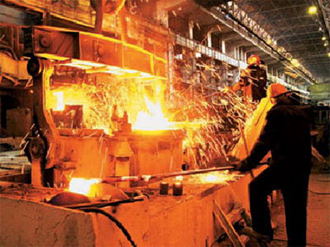 Analysts at Morgan Stanley promise to continue to increase nickel prices, taking into account the Indonesian ban on the export of nickel ore. On average, under the assumptions of experts, the cost of metal will increase by 13%, to the level of 17.64 thousand USD per ton. As the data from the International Nickel Study Group show, in March of the current year nickel surplus decreased to the level of 3,600 tons, while in 2013 the excess amounted to 7.6 thousand tons. For the period from January to March 2014, nickel surplus in the world market was 13.4 thousand tons, while for the same period last year it was equal to 38.9 thousand tons. In general, for the year 2014, according to the assumptions of the International Nickel Study Group, world nickel production will increase by 10.9% compared to last year's figures and amount to 1.94 million tonnes, while in 2013 the volume of nickel produced was at the level of 1 , 75 million tons. Consumption of metal in 2014 will increase to 1.89 million tons, while in 2013, consumption was 1.77 million tons. Experts from Citigroup predict a shortage of metal supplies at the end of this year - in their opinion, its volume will be 3 thousand tons. In 2015, the nickel deficit is expected to be 134.9 thousand tons, whereas under previous forecasts, its volume was estimated at 132.2 thousand tons.
Meanwhile, Bindura Corporation resumed production of nickel, while receiving high profits, as the Indonesian ban on the export of nickel ore increased the world metal cost. As the representative of the primary African company Mwana put it, the high cost of nickel positively affects cash flows and stabilizes production performance due to the transition to higher quality ore mining. Previously, the specialists of Mwana believed that the cost of nickel in the short term will be quite low, but now its growth by preliminary calculations will continue until 2017. The BNK melting project was designed to launch the production of nickel alloy in January-March 2015, which will enable the creation of a production chain with a more profitable cost of production, thereby helping to compensate for the cost of electrolysis processes and reduce the cost of transportation. Despite the rather difficult beginning of this year, 2013 was characterized by high performance, which had a positive impact on the financial structure today.
View all news
Our consultant will save your time!

Novel
sales department
+38 (097) 882-77-91