News
2 July 2014
Ekaterinburg Plant confirmed compliance with QMS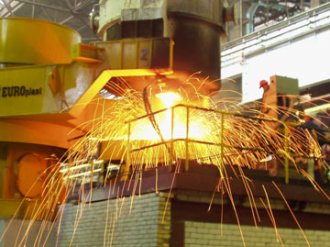 Despite the fact that, according to the final results of 2013, the Open Joint Stock Company "EZ OCM" (Ekaterinburg Non-Ferrous Metals Processing Plant), compared to 2012, reduced net income by 21%, which amounted to 1.5 billion RUB, revenue increased to The mark of 5.4 billion rubles, an increase of 18.8 percent. As for the volume of output, their level last year was 40.3 tons, having improved the performance by 2.7%. According to Denis Borovkov, the general director of the enterprise, such high productivity became possible due to the growth of export of products, which accordingly increased export earnings throughout the year.

Last year, the Yekaterinburg Plant of OCM managed to enter new markets, having concluded profitable deals with Poland, Armenia, Turkey, Iran, and also starting mutually beneficial economic relations with trading and banking organizations of the USA, Switzerland and Great Britain. The constant growth of economic indicators throughout 2009-2013 - the stability of profitability in relation to net profit and the constant growth of revenues - indicates the effective operation of the enterprise, which fully justifies all investment. In general, revenues from exports last year exceeded 140 million USD. As for the current period, the company plans to increase revenues from exports of finished goods, semi-finished products, and precious metals, which is expected to amount to 40% - about 200 million USD - compared to the previous year. Such growth will be possible due to the expansion of sales markets in North America, China and Japan.
In the last days of April this year, OAO Yekaterinburg Plant OTSM, part of the Renova group of companies, according to its own press service, was able to confirm compliance of QMS (Quality Management System) with international standards ISO 9001: 2008 "Quality management systems; Requirements ". The procedure at the enterprise was carried out by the specialists of the international concern TYUF ZIUD Rus, which, at the end, confirmed that the company, in providing services for the processing of raw materials containing noble metals, obtaining refined metals and manufacturing products, adheres to all the requirements of international standards ISO 9001: 2008.

View all news
Our consultant will save your time!

Alexey
sales department
+38 (093) 727-19-11