News
9 July 2014
Indonesia takes steps to export tin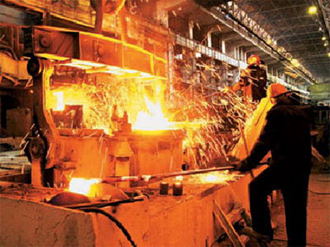 The decline in the cost of tin on a global scale has a negative impact on producers: the largest Indonesian miner of this metal, PT Timah, suspended exports for a two-week period, as announced by the company's executive director. When making a decision, the CEO refers to the data he has received from marketing department specialists. It was thanks to their opinion that Sukrisno issued a decision to suspend sales of metal during one or two-week period in anticipation that the prices for tin would "come to life" and amount to about 23 thousand USD / ton. Only after that shipment will be resumed.
Earlier, representatives of the company talked about the cost of tin on the London Stock Exchange - for the period from January to July, prices ranged from 21500 USD to 22930 USD per ton, which did not meet the expectations of the company. As a result, PT Timah's net profit for the six months of 2014 decreased by 25%. The Government of Indonesia has established a strict framework for the export of metal and prescribed certain standards designed to ensure the accuracy of PT Timah's delivery declarations. According to Bayu Kristinarthi, Deputy Minister of Trade, they expect a specification based on international standards. As for the measures taken, the practice of presenting refined tin ingots as other tin products is widespread, which made it possible to increase shipment of tin ingots.
From January to May inclusive, the volume of Indonesian shipments amounted to 34,456 tons, a figure that is 22% higher than the level of the same period last year, the total exported product increased by 145%, which for the April-May period was 12,770 tonnes. Solder and other tin products accounted for 21% of exports for five months from the beginning of this year.
The Indonesian government will tighten export requirements and adjust the rules for exporting tin in "non-lint" form as methods to combat illegal sales and to develop the Indonesian tin industry. Today, Indonesia exports about 40% of the world's metal. Considering tin in money terms, analysts say a decrease in supplies of 27.5% in April 2014 relative to the same period in 2013, compared to March, the decline was 10.5% or 121.75 million USD.
View all news
Our consultant will save your time!

Nicholas
sales department
+38 (050) 369-66-30