News
28 July 2014
The Indonesian ban lasted 6 months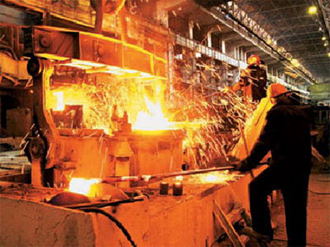 The Indonesian ban continues to evolve - the Indonesian government is going to tighten requirements for exported tin by developing new rules for exporting this metal not in the form of ingots. As Baia Chrisnamurti, who serves as Deputy Minister of Commerce, said, the requirements will be based on international norms. Their introduction is a measure of necessity, since earlier cases of incorrect declaration of tin ingots against the background of the growth of supplies of this metal as other goods have already been noted. The new rules developed by the Ministry of Trade should begin to operate as quickly as possible, given the growing need to curb illicit sales and ensure the further development of the tin industry in Indonesia. To date, Indonesia has 40% of world tin exports, only from January to May 2014, 34.456 million tons of metal were exported from the country, which is 22% higher than in the same period last year.
The other day the 6-month period ended, banning the export from the country of raw metal ore. The abolition of the Indonesian ban was due to a change in policy - a new tactic should better adjust the return on the resources sent. Introduced at the beginning of the year by the Indonesian government, the ban on the export of raw materials from the country served as a starting point for the next step - attempts to build local enterprises for the processing of mined minerals simultaneously with the introduction of progressive taxation on the export of mineral concentrates. The actions of the Indonesian government caused a stoppage of the monthly export of concentrates and minerals, the value of which was about 500 million USD, because Indonesia was one of the most significant suppliers of nickel, aluminum and iron ore.
However, the other day Lumbung Mineral Sentosa and Sebuku Iron Lateritic Ores (SILO) agreed to pay an export duty on zinc, iron ore and lead concentrate at a rate of 20%, causing a new wave of controversy and discontent From the American company "Newmont Mining". Shipments to Sebuku Iron Lateritic Ores amounted to about 100,000 tons of iron ore concentrate, Lumbung Mineral Sentosa accounts for approximately 8,000 tons of zinc and lead concentrate.
View all news
Our consultant will save your time!

Nicholas
sales department
+38 (050) 369-66-30