News
29 July 2014
"Nalco" is ready to supply liquid metal "Angul Aluminum Park"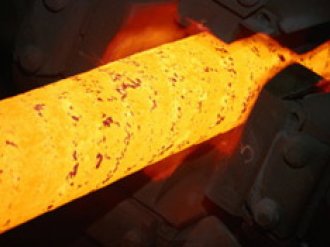 Nalco, India, is ready to supply liquid aluminum for Angul Aluminum Park enterprises, according to preliminary data, annual volumes of supplies will amount to about 50 thousand tons of metal. Located in Angul, Odish, the project "Angul Aluminum Park" was developed by Nalco together with Odisha Industrial Infrastructure Development Corporation, with co-owners owning 50% of the charter capital. On the part of Nalco, a memorandum of understanding was signed with Odisha Industrial Infrastructure Development and the creation of an aluminum park in which Nalco-oriented enterprises will be located. Production in the park will be focused on the production of a variety of aluminum products, from casting to profiles and foil.
The "Nalco" property today belongs to the Angul plant, with an annual production capacity of 4.35 million tons of primary aluminum; In addition, Nalco plans to implement two more major projects in the states of Andhra Pradesh and Orissa. On the part of the Department of Industrial Development and Policy of the country, an agreement was received to provide Angul Aluminum Park with a grant for the formation of a technical infrastructure.

Meanwhile, in Japan, light metal producers believe that the increasing consumption of aluminum by US automobile manufacturers will affect its cost upward. According to Industries experts, the price of light metal can increase by 1/3, which is about 2500 USD / tonne in case of expansion of the number of automakers using aluminum. The first step was made by the company "Ford Motor", developing the model F-150, made of aluminum. Probably, it will be followed by other companies, as using aluminum instead of traditional steel significantly reduces the weight of models and helps to save fuel. Takashi, who is the head of the Japan Association of Aluminum, confirmed the possibility of rising metal prices to the level of 2500 USD / tonne, while for producers of rolled aluminum, the gradual increase in the cost of goods for customers will be a way out of the difficult situation. Now the cost of aluminum on the London Metal Exchange is 1900 USD. However, Japanese manufacturers are developing technologies that increase the efficiency of automotive products, but do not replace aluminum with steel.
View all news
Our consultant will save your time!

Alexander
sales department
+38 (063) 073-44-92