News
8 July 2014
"Norilsk Nickel": secrets of effective activity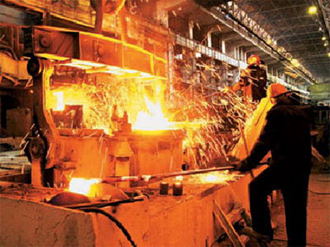 Pavel Fedorov, who is deputy general director of Norilsk Nickel, shared with the media the secret of effective work of the company. According to him, the main element of efficiency is the full disclosure of the possibilities of production assets, as well as work on additional value, for which an increase in the margins of business is necessary. To this end, an in-depth analysis is conducted in assessing the cost in the production areas to determine the key points and assess the investment needed to develop business potential.
In carrying out the above strategy, a very significant factor is the restructuring of the metallurgical redistribution of production, for Norilsk Nickel, a project of closure in 2016 of the Nickel Plant, built in 1942, is a peculiar stumbling block. Modernization of this enterprise is not subject to, in addition, the closure is necessary and in connection with the environmental factor. Accelerated liquidation of production is expected to cost in excess of 11 billion RUB. In addition, it will have to invest the transfer of production to other sites, which will cost more than 70 billion RUB. The stop of the Nickel Plant and its closure will be carried out in parallel with the improvement of other production facilities, which will make it possible in some measure to compensate for the drop in capacity. Some production facilities will be transferred to the sites of the Nadezhdinsky enterprise, investments will be invested in the refining capacities of the Kola Peninsula.
Now the Kola Mining and Metallurgical Combine on the industrial site Zapolyarny is implementing a project to improve storage facilities for storage of cable goods. In particular, outdoor storage is replaced by shelving, which makes it possible to increase the warehouse capacity by 70% tentatively. At the moment preparation for installation works is being carried out, at the same time the shipments of products continue. After the modernization, the warehouse will be able to hold about 800 cable drums.
Meanwhile, Metalloinvest hires brokers, organizing the receipt of applications for the purchase of securities of Norilsk Nickel. To date, the holding owns about 5% of the corporation's shares, in early June this year the value of such a package on the London and Moscow stock exchanges was 1.6 billion USD.
View all news
Our consultant will save your time!

Stanislas
sales department
+7 (905) 233-21-42