News
15 July 2014
Enrichment factory "Solar" will restore work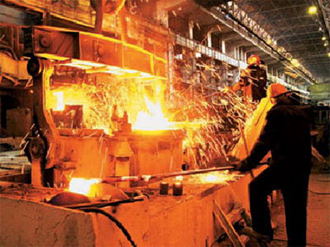 In Khabarovsk Krai in Solnechnoye started investment programs focused on the extraction of tin ore, which was reported by Vasily Shikhalev, who is the head of the Ministry of Natural Resources. The amount of investment in the project is not disclosed, but it is not a secret that investors have already contributed about 1 billion RUB to the development. Also, work is under way to develop the Sobolinoye field, and, despite the high enough prospects, this project involves considerable investment of funds. The beginning of extraction of raw materials is planned for 2020.
The Bank, wishing to invest in the restoration of copper, tin and tungsten concentrates at the Solnechnoye concentrator, is Sberbank of Russia. An agreement was also concluded with the "Tin Ore Company" regarding the merger of the assets of the former "Solnechny" ore mining and processing enterprise, which included the Perevalnoe and Festivalny deposits and the "Solnechnoye" factory. The project includes the restoration of old equipment, the acquisition of new equipment, repair processes at capital facilities, the construction of new infrastructure. Participation in the project "Sberbank of Russia" involves making investments on its part in the amount of 400 million RUB and providing a loan for a period of 60 months. Within the framework of the project, commissioning of the Festival tin deposit is being considered, as well as provision of about 250 work points in the "Solnechny" district.
Meanwhile, Apple Inc prefers to purchase tin and gold used for its iPad and iPhone, in Russia, at the Novosibirsk tin and Novosibirsk refining facilities - this information was provided by RBC Daily, referring to the report provided by the Apple Securities and Exchange Commission in USA. Also Apple Inc. purchases tungsten from Wolfram, Moscow, tin at the tin plant of Novosibirsk, and tantalum at the Solikamsk magnesium plant. However, Russia is not the main supplier, since Apple Inc makes purchases all over the world. The list of suppliers consists of 205 positions, trade relations are maintained with 50 Chinese manufacturers, 24 Japanese, 26 Indonesian, 17 American, and another 21 suppliers are located in the Congo.
View all news
Our consultant will save your time!

Nicholas
sales department
+38 (050) 369-66-30