News
30 July 2014
The level of aluminum production falls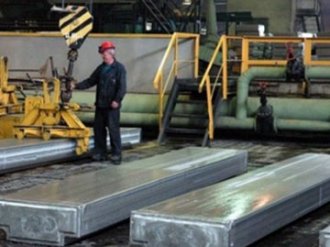 According to the information provided by the Institute of Aluminum, there is a decline in the level of production in the world aluminum market. Nevertheless, the gradually increasing demand for light metal tends to a positive after the June period, when the level of consumption was closest to the historical maximum. According to the Institute in June this year, primary aluminum amounted to about 4 million 303 thousand tons, while the May figures were 4 million 331 thousand tons. The observed decline, however, does not cancel the fact of improvement in production data for 2014 relative to last year's period - in June the production of light metal increased by 1.8%. In the beginning of spring, production volumes reached the highest level of 4 million 406 thousand tons, which is higher than last year's figures of 4 million 224 thousand tons by 1.8%.
The main production source of aluminum on the world stage is China - in June, the Chinese industry accounted for about 1.95 million tons of metal, which is higher than the May figures. As a percentage, China's share is 45.31% of the world's light metal volume. In June last year, China produced 1 million 840 thousand tons, the indicators of 2014 with an annual comparison above the previous figures by 6%. Unregistered volumes of Chinese metal production are 250 thousand tons.
Last month, aluminum smelting in Asian countries, including China, amounted to about 193 thousand tons, while in May the volume of aluminum produced was 203 thousand tons. Good indicators are also observed in the Persian Gulf region. The metal smelting in the GCC in June this year amounted to about 412 thousand tons, which is 26% higher than the same period last year, which was 327 thousand tons.
The volume of exported aluminum products to the far abroad for the period from January to May of the current year decreased by 12.5% ​​compared to last year's same period. The volumes of nickel semi-finished products decreased by 6.5% and copper indicators fell by 15.2%. Exported to the CIS countries for the period from January to May 2014, the volume of metals and metal products accounted for 8.3% of the total amount of products received, while in the same period last year this figure was 11.4%. Indicators of the value of the export group fell by 25.3% due to a decrease in shipments by 14.2%.
View all news
Our consultant will save your time!

Nicholas
sales department
+38 (050) 369-66-30