News
7 July 2014
The level of steel consumption in the Philippines will grow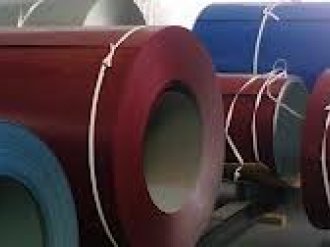 The Philippine metallurgical industry continues to develop - according to the minister, the growth will continue thanks to imports and domestic production, as well as through the development of infrastructure through the introduction of new projects, housing and construction. A little earlier, the Philippine Investor Council reported that due to the development of significant infrastructure projects, as well as through the implementation of the program to restore the victims during the typhoon and the earthquake of the regions, the demand for steel products will increase significantly. At the moment, applications continue to be received for considerable supplies of Fixtures and sections of Filipino production, steel preforms and products with polymer coatings are no less in demand.
The measures taken have increased the level of consumption of steel products in the country by approximately 9.2%, which is 6,580,000 tons, while last year the volume was 6,030,000 tons. The growth in the use of steel is affected by a high percentage of investments made by the government in infrastructure, as well as the creation of real estate. A more detailed consideration of the demand for steel for the construction sector accounts for about 81%, 5% for shipbuilding, 9% for heavy and light industry goods. At the moment, the level of growth in the iron and steel industry largely depends on the value of imported products and on expensive government projects. According to analytical forecasts, by 2030 consumer demand will increase to the level of 20 million tons; Thus, per person will account for about 130 kg of products, whereas last year the volume was 50 kg. Now the Council of Investors is busy identifying incentives that can have a positive impact on the development of iron ore, an increase in the output of flat products, as well as a positive trend in research achievements.
Back in April of this year, a petition was sent to the EU Department of Trade to cancel the imposition of fines on the import of galvanized iron, since, according to the EU, this kind of trade is used in many countries and these funds are difficult to prove. A delegation from the delegation to the Philippines, Walter van Hettam, reported on the submission of a document on the EU's position in the Department of Industry and Commerce regarding the petition from Puyat Steel Corporation regarding imported supplies of galvanized iron and galvanized painted sheets.
View all news
Our consultant will save your time!

Vitaliy
sales department
+38 (095) 209-60-73