News
5 August 2014
Concern Severstal is engaged in the sale of assets in the US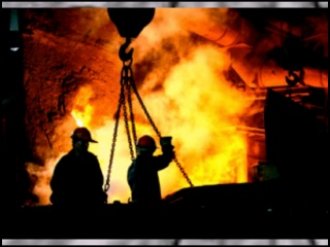 One of the leaders of the Russian steel industry, the concern Severstal, in the current crisis conditions on the world steel market, decided to leave the field of activity in the US, having realized two very profitable enterprises to American companies. Severstal provided information on the agreement to sell its plants at a price of USD 2.3 billion to the companies of AK Steel Holding Corp and Steel Dynamics, which is expected to be completed by the end of 2014. Alexei Mordashov, taking into account the rather low demand for products and, consequently, its low cost due to the instability of the world economy, decided to increase the profitability of the concern by liquidating part of the debt through sale, although its need was not observed in any way. The company "AK Steel Holding Corp" acquires a factory in Dearborn, erected over a century ago. The purchase price will be 700 million USD. As for Steel Dynamics, it will get almost a new, built by Severstal from scratch production in Columbus, which cost 1.6 billion USD.
Specialists of the company "Reuters" have calculated that after the transaction, the volumes produced by Severstal may decrease by at least 30% - in this case the concern will shift in the line of leaders of the Russian Federation from the second to the fourth position, being at the tail of the Magnitogorsk Iron and Steel Works.
Another prepared for sale American asset of the company, coal plant "PBS Coals", will go under the hammer for 140 million USD. In general, according to the company's representatives, the price at which the assets will be sold is more than worthy. Initial costs for the purchase of production in Dearborn cost the Sevevstal in 285.5 million USD in 2003, while investments in it amounted to about 1 billion USD. The company in Columbus was built by the concern in 2007 with a volume of investments of 1.5 billion USD. Between April and June inclusive steel production in these plants increased by 8%, which amounted to 1.3 million tons of products. In general, the second half ended for Severstal under the sign "-" - in comparison with the figures of last year's period, the loss of the corporation increased 15 times, amounting to 661 million USD, which was largely affected by the sale of assets. Preliminary forecasts were to be 249 million USD.
View all news
Our consultant will save your time!

Vitaliy
sales department
+38 (095) 209-60-73