News
24 August 2015
"ArcelorMittal Krivoy Rog" reduced production volumes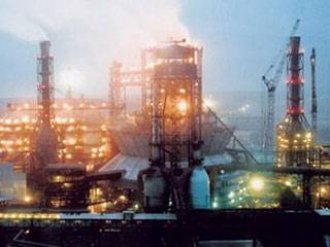 Over the seven months of its operation, Krivoy Rog Mining and Metallurgical Complex ArcelorMittal Krivoy Rog has reduced the volume of rolled metal to 3.049 million tons. In 2014, the indicators of the same period reached the level of 3.177 million tons. Thus, the decrease was 3.3%. Volumes of steel smelting decreased by 4.1% to a mark of 3.452 million tons. The output of pig iron reached 3.056 million tons, down 3.8% compared to last year. The output of rolled products in July reached 338.5 thousand tons, cast iron 343.6 thousand tons and steel 383.1 thousand tons. Paramzhit Kalon, the general director of the plant, said that the July performance was influenced by planned repair work. They touched the blast furnace No. 9 and lasted until the end of the month. In 2014, the figures for 2013 also showed a decline. The volume of rolled metal production fell by 1.9%, amounting to 5 million 555.4 thousand tons. Steel production decreased by 2.2% to 6 million 291.4 thousand tons. The output of pig iron reached 5 million 546.6 thousand tons, down by 1.1%.

According to the general director, the volumes of output of rolled steel, pig iron and steel corresponded to the planned volumes. Processes at the prescribed level contributed to a reduction in storage volumes of the billet. Repair work in addition to the furnace affected the blooming-2 workshop, dragging on for 7 days.
"ArcelorMittal Krivoy Rog" in July launched a site for the storage of metal products. In Ukraine, this is the 5th storage site of AMKR. The enterprise expects to make shipments in a volume exceeding 1000 tons of products per month. The plant thus expands its own sales network.
Another factor that affected the decline in output was the almost complete cessation of supplies to Russia. Back in late April 2015, Paramhit Kalon told about the situation. In the third quarter of last year, shipments amounted to 55-60 thousand tons of products. Gradually, turnover fell to 35-40 thousand tons, and then completely disappeared at "no". In 2014, the share of exports exported by the company repeated the results of 2013, accounting for 86%. The volume of supplies to the domestic market reached 14%. The main markets were North African and Middle Eastern countries.

To date, the plant actively continues to search for foreign partners for the sale of products. At the same time, AMRK products are compelled to compete with Chinese and Russian goods.
View all news
Our consultant will save your time!

Vitaliy
sales department
+38 (095) 209-60-73