News
18 August 2015
PRC reduces steel production, Brazil plans to stimulate exports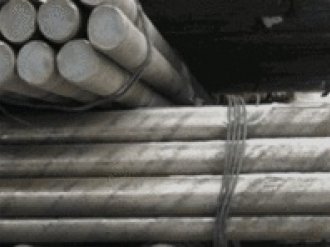 The State Statistical Service of China published new data. In July, the PRC reduced steel production by 4.6% year-on-year, or 65.84 million tonnes. The volume of average daily steel output decreased to the lowest level - since November 2014 - the mark. Relative to June 2015, the fall was 7.6%, reaching a level of 2.124 million tons. In general, for the 7-month period of this year, steel production in the PRC fell by 1.8% compared to the same period in 2014. The volume of production for the indicated time interval amounted to 476.04 million tons.
Exports of steel products in July from China increased by 21%, amounting to 9.73 million tons. This indicator has almost set a new record for foreign sales of Chinese products since January 2015. Experts believe that most of the Chinese metallurgical enterprises will increase the amount of steel production. The assumption is based on the closure of some industries. Their stop is connected with the events timed to the 70th anniversary of the end of the Second World War.
In general, analysts say that the number of unprofitable producers in China exceeds 30%. Speaking of Hebei Province, 31 plants out of 81 showed negative results, being unprofitable.
American steel exports are going through hard times. As the statistics of the Institute of Steel shows, the exported steel volumes in June amounted to 885191 tons. Relatively, growth was 1.7%, but on an annualized basis, the decline reached 15%. The main reason for the decline in exports is a decrease in demand from Canada. For January-June, on an annualized basis, exports from the country fell by 12.6%. Over the six-month period, exports to Canada decreased by 20.3%, to Mexico by 1%.

Brazil is going to increase the volume of export steel supplies to European markets. The decision is related to the anti-dumping measures in the US regarding the Brazilian import of sheet cold-rolled steel. After such a step, Brazil does not view the US as the main export market. Metallurgical enterprises plan to switch to European sales markets. According to statistics for June of the Ministry of Industry and Foreign Trade, exports increased by 89%. The average cost of cold rolled steel has decreased by 28%, amounting to 477 USD / ton FOB. Market participants noticed that this product is not exported to the US market. However, some Brazilian enterprises continue to sell goods in the US at a low price.
View all news
Our consultant will save your time!

Nicholas
sales department
+38 (050) 369-66-30