News
23 August 2015
With the Independence Day of Ukraine 2015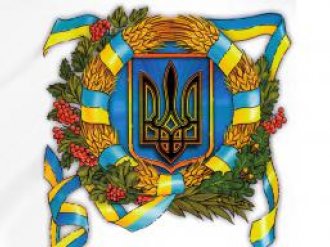 For the present Ukraine, a turning point occurred on August 24, 1991. On this day, the state, formerly part of the Soviet Union, gained the status of an independent state. The Act on the Proclamation of Independence approved the nationwide referendum on December 1, 1991. The holiday passed to the state since 1992.
This was not the first attempt to gain independence, however, the most successful.
Since IX century the Ukrainian history originates from the moment of occurrence of the Kiev state. 800 years later it broke up into many principalities. In the XVII century there was the Cossack-Hetman state, which existed until the 18th century inclusive. After that, hard times came to Ukraine, now and then the country watched the change of power. The October Revolution stirred up the Ukrainian national movement, November 20, 1917. Became the day of the emergence of the Ukrainian People's Republic. Along with it appeared the concepts of "freedom of speech", "freedom of religion", "freedom of strikes and assembly", as well as the abolition of the death penalty.
Since that moment, the Ukrainian government has ignored the decrees of the Council of People's Commissars. The Ukrainian territory remained closed to the introduction of external armed forces. The confrontation unleashed a war, the UNR had to enlist the help of Germany. And this was the beginning of the civil war, the end of which was the adoption of the constitution. On December 28 , 1920 , the USSR and the RSFSR signed a Union Treaty on economic and military cooperation, thus cementing Ukraine's dependence. The possibility of gaining true independence was introduced to Ukraine only in 1991.
Independence Day of Ukraine is a state holiday. This day is officially a day off, and it is celebrated especially solemnly. This is not surprising, considering how long and hard it was for the country to achieve its current status. Throughout its history, Ukraine has resisted attempts to encroach on its territorial integrity. The country resisted the intentions to subdue and break the spirit of the people. Ukraine was able to preserve independence, culture and language, joined the ranks of European nations.
Traditionally, Independence Day of Ukraine is held on a grand scale, in a solemn atmosphere. The streets of Ukrainian cities are decorated with national yellow and blue symbols. Folk festivities are held everywhere, festive events and concerts, parades and marches are held.
View all news
Our consultant will save your time!

Vitaliy
sales department
+38 (095) 209-60-73