News
8 September 2015
EC has introduced new duties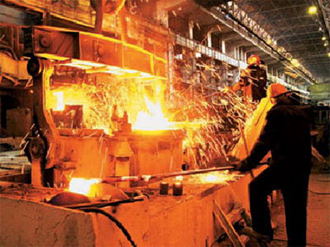 At the end of August, the European Commission finalized new fees. They will affect the flat rolled steel from China imported from China. The amount of duties will be from 24.4% to 25.3% of the customs value of products. Another decision taken by the Commission concerns Taiwanese goods. Anti-dumping duties imposed on stainless flat products will amount to 6.8%. The fees imposed on the PRC are fixed at the level of temporary taxes. They were approved in March 2015. As for Taiwan's stainless steel , the EC lowered the tax from 12% to 6.8%. The exception to the manufacturers, on which the temporary duties were imposed, was Chia Far Industrial Factory Co. Lt; / RTI & gt; As it was found out, the Taiwanese company in the EU market did not dump. Accordingly, its stainless products will not be subject to additional duties. The established tariffs began to operate from the moment of publication of the notification in the official publication of the European Union. In this case, there are no fees charged.
An investigation into the dumping of stainless steel began in June last year. The initiator of the procedure was the European metallurgical association Eurofer. Under consideration were supplies of 2013-2014. New duties are justified by the growth of imported volumes to the EU from Taiwan and China. Their increase has been observed since 2009. From the level of 87517 tons, they increased to 184,140 in 2010. In 2011, the level reached 269,845 tons. The indicator fell slightly in 2012 to 220151 tons. In 2013, volumes again went up, reaching 312,517 tons. Last year, imports showed 583,460 tons.
Representatives of the European Commission say that the new tariffs were supported by the majority of manufacturers by ES. The exception was the Finnish company Outokumpu, the leading European producer of stainless steel . Since the beginning of the investigation, no comments have been received from her side. On the contrary, the association "Eurofer" warmly approved the introduction of anti-dumping duties. It was supported by trade-union branch organizations. In the section, the anti-dumping duties are as follows:
China:
- Tianjin TISCO & TPCO Stainless Steel, Shanxi Taigang Stainless Steel 24.4%;
- Collaborating companies (Ningbo Qi Yi Precision Metals Co., Lianzhong Stainless Steel Corp., Tianjin Lianfa Precision Steel Corp, and Zhangjiagang Pohang Stainless Steel Co.) 24.6%;
- Other companies 25.3%.
Taiwan: For all companies, excluding Chia Far Industrial Factory Co. Ltd, 6.8%.
View all news
Our consultant will save your time!

Nicholas
sales department
+38 (050) 369-66-30