News
11 September 2015
Shaped castings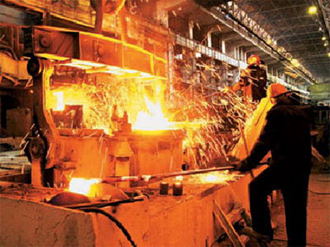 Foundry production provides an excellent opportunity to produce shaped castings. They are diverse both in configuration and in their inherent properties. Weight of castings is 5-2500 kg. Each casting has the required chemical composition. A big plus of foundry production is the ability to create complex and simple forms. They maximally embody the parameters of the finished part. Compliance with such requirements by other technological methods is impossible. For centuries, the basic principles of casting have undergone some changes. The manufacturability of the process of manufacturing tooling, blanks and parts has increased due to automation and mechanization. And the developed new alloys and materials make it possible to produce shaped castings of high quality.
Alloys of non-ferrous, steels and cast iron, alloyed and gray, are produced in induction furnaces. Electric and mid-frequency models are used. To produce the melt, ingots of non-ferrous metals, steel, pig iron and foundry are used. In the foundry processes, use is also made of the waste products of its manufacture, ligatures, fluxes, ferroalloys, and scrap metals. The composition of the alloy elements affects the melting temperature, chemical activity, viscosity, ductility and other parameters.

The production of castings makes it possible to achieve high strength and durability in products. Allowances for the final processing are minimal. In addition, the cost of such products is quite affordable . From steel and cast iron, produce molds, model molds, chill molds. The rigging is used in the manufacture of drive mechanisms, electric motors, crushers, pumps, reducers, hoisting and transport parts.

The difference in the production of alloys in the steel sector is a higher t o C. Such alloys are used for the production of design documentation for serial parts and blanks. Products of this kind can not be produced either at the rolling mill or by deformation. Technologies of casting can produce both standard and exclusive products - disks, bushings, shafts, axle boxes, hulls and so on. At the same time, the important point is the saving of metal, reduction of time costs. The cost of parts is also much lower.
Casting from alloys of brass and bronze easily gives the product the required shape when casting during subsequent processing. Such casting is used for the production of precision parts, spare parts with a mass of up to 350 kg. Casting from bronze alloys has a high conductivity. Application - mechanical engineering and electronics.
View all news
Our consultant will save your time!

Nicholas
sales department
+38 (050) 369-66-30