News
22 September 2015
Latin America accuses China of dumping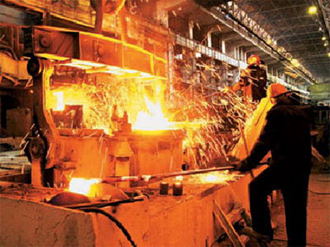 Martin Berardi, president of the Alacero Metallurgical Association, accused the Chinese producers of unfair trade. Such a sharp statement was made at a forum organized by the Atlantic Council. Its main theme was the relationship between the PRC and Latin America. M. Berardi expressed dissatisfaction with the distribution of industrial equipment and steel products of the People's Republic of China in Latin American countries. In 2015, supplies from China may amount to 9 million tons. This figure reaches 13% of total consumption in the region. In general, the cost of Chinese products sold per year is about 80 billion USD. As for purchases, China mainly purchases agricultural products and raw materials. Martin Berardi is concerned about the possible de-industrialization of Latin America. It is to such consequences that the large-scale introduction of Chinese products can lead. Its exports are subsidized - or carried out - at an obviously understated, dumping cost .
According to the president's statement, investment in the Latin American region is carried out by state corporations. They are in a position to make decisions, ignoring possible profits and business considerations. In this case, certain public interests of the PRC are taken into account. It should be taken into account that the participation of the PRC in Latin American infrastructure projects periodically includes certain conditions. They stipulate the use of Chinese materials or equipment. Such requirements violate the rules of free competition.
At the same time, Berardi did not make any concrete proposals regarding the solution of the problem. It should be assumed, however, that statements of this kind will give impetus to the next suits against the PRC. Latin America will continue to apply new countervailing and anti-dumping measures. Gains momentum and propaganda against the activities of Chinese investors in developing countries. Meanwhile, the Alacero Association reviewed statistical data for the period from January to July 2015 inclusive. In accordance with them, the volume of Chinese exports to the Latin American region is 4.99 million tons. And this result exceeds the data of the similar period of last year by only 6%. However, in 2013, shipments of steel Chinese products reached 5.3 million tons. So the growth for 2014-2015 reached about 70%.
View all news
Our consultant will save your time!

Nicholas
sales department
+38 (050) 369-66-30