News
24 September 2015
Metinvest will invest 5.1 billion UAH.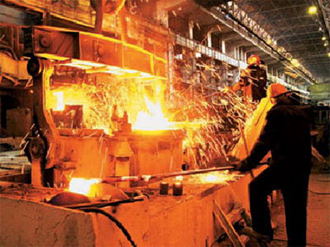 According to preliminary estimates, in 2014-2015, the Metinvest Group invests UAH 5.1 billion in the development of the GOK. We are talking about investments in Inguletsky, Northern and Central ore-dressing plants. The funds are planned to be invested in technical modernization and long-term projects. Significant projects of Severnoye GOK include work in the Pervomaisky quarry. The project assumes the construction of cyclical-continuous rock technology. Its cost will be 2.94 billion UAH. The main goal of the project is the expansion of mining operations. The start-up complex will be commissioned in March 2015. The delivery of the second launch complex is scheduled for December 2016.
Investments in the Central GOK presuppose the modernization and repair of mining equipment. In the current year, investments in this direction will amount to about 335.5 million UAH. The project at the Ingulets Mining and Metallurgical Plant envisages the construction of cyclic-flow ore technology. Its value will reach 3.94 billion UAH. The main goal of the project is to reduce the cost of production of the plant, which is concentrate. At the present time Iphase of mining and capital works is completed. It is expected that the project will be completed in 2025.
Another project of Metinvest is the resumption of linear shipping from Mariupol. This step will ensure the supply of metal products to European countries. In December 2014, shipping lines from Mariupol to Turkey, Italy, Spain and Bulgaria were registered. The volume of sea supplies in these directions will amount to about 200,000 tons of rolled metal per month. Transportation will be done by vessels of Canbaz and Nova Marine. When starting lines, Metinvest will ensure interaction with ship owners with optimal characteristics. Another positive factor is an increase in the rhythm of export of export products. At the same time, the competitiveness of the company will increase. At the same time, the planning of the work of the fleet operators and the Mariupol port will improve. The capacity utilization will also increase.
According to A. Smirnov, the company's shipping company, innovative solutions continue to be introduced. And neither the difficult situation in the east nor the problems with the supply of raw materials are able to prevent this. Opening of shipping directions is beneficial to all. This practice increases the efficiency of deliveries and increases the handling of goods.
View all news
Our consultant will save your time!

Novel
sales department
+38 (097) 882-77-91